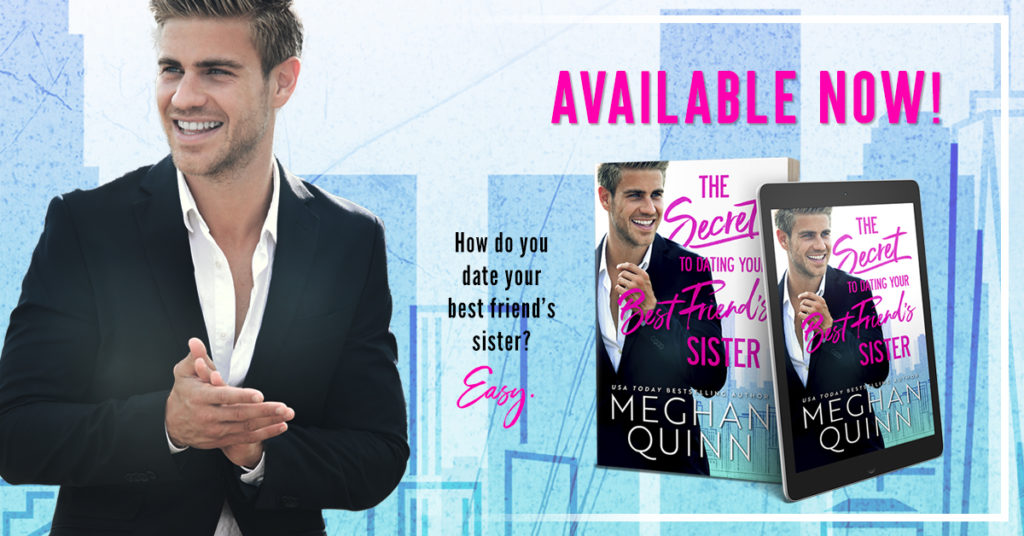 Book info:
Title: The Secret to Dating Your Best Friend's Sister
Author: Meghan Quinn
Genre: Adult Romantic Comedy
Release Date: January 3rd, 2019
Source: E-galley from Inkslinger PR which did not influence my opinion
My rating: 5 stars
Synopsis:
How do you date your best friend's sister? Easy.
Step one: Pretend you want her to set you up with someone else. That will bring the two of you closer.
Step two: Go on date with lots of random women, proceed to get stupid drunk and talk about your best friend's sister, thus gaining the courage to finally make a move.
Step three: Randomly show up at her apartment and confess your love. Women love that, right?
It all seemed so simple. A fool-proof three step process that will guarantee the love of you life to fall madly in love with you.
At least–that's what I thought was going to happen. But my attempts to win over Julia Westin backfired in more ways than I can count. The thing about Julia? She's smart–really smart–and her wicked gaze cuts through all the charm I've tried slinging her way. She's not interested in games, my gifts, or my stories. She might want me too; but she's not giving in that easy…
AVAILABLE NOW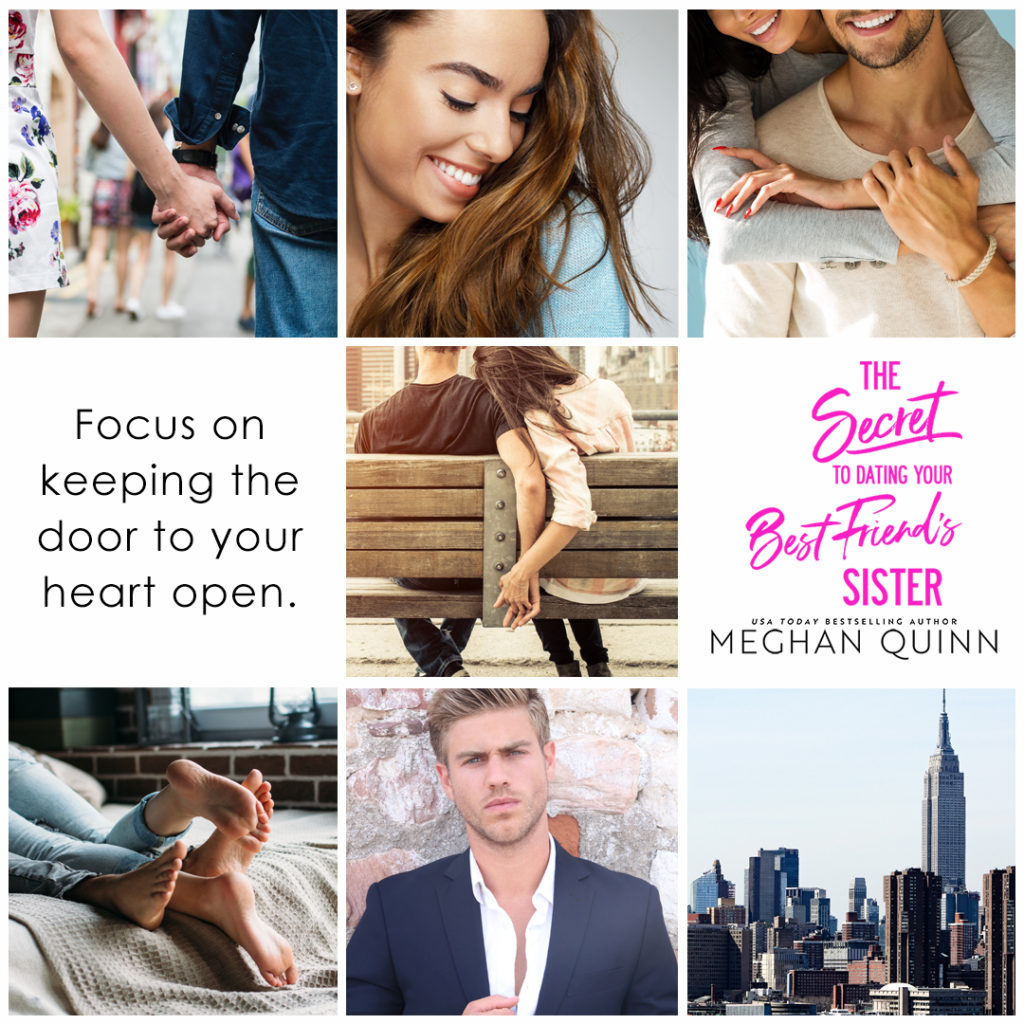 As usual, Meghan Quinn has won me over with a sweet, romantic, sexy as hell story. I loved the way this story really was so much about the guy going after the girl. I like how Bram knew he'd liked her from almost right when he first met her, or exactly from that time, but that he waited until he knew it was the right time. Well, except for the time he did ask her out, but she didn't really take him seriously and turned him down. He's doing almost everything perfectly this time around, and Julia still doesn't quite get that he really does want her, just her, just the way she is. And then, even when it seems to be going okay, there is the issue with all the research and data she has to back up what types of people are compatible, and Bram's dating profile for her company just proves her wrong. I also love how realistic I feel Julia's brother behaves in this situation. The friendship between Bram and her brother and their other friend is fun as well. I'd love to see more books, with the friends getting their forevers as well.
I don't know how Quinn does it, but she continues to write these perfect stories, and more than one a year! I feel like my reading expectations are spoiled with what she gives us every year, keeping me satisfied on laughs, love, and steamy bits!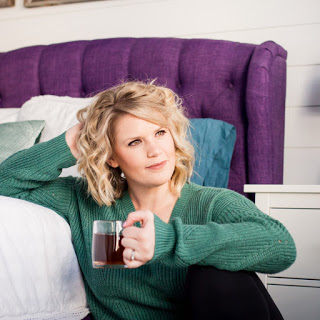 USA Today Bestselling Author, wife, adoptive mother, and peanut butter lover. Author of romantic comedies and contemporary romance, Meghan Quinn brings readers the perfect combination of heart, humor, and heat in every book.