Book info:
Title: The Coaching Hours
Author: Sara Ney
Series: How to Date a Douchebag #4
Genre: New Adult Sports Romance
Release Date: February 5th, 2018
Source: E-galley from InkSlingerPR
My rating: 4 stars
Synopsis:
THERE ARE NO DOUCHEBAGS IN THIS STORY.

Well, there are, but they're not who this story is about.

This story is about me—the coach's daughter.

When I moved to Iowa to live with my dad, the university's take-no-prisoners wrestling coach, I thought transferring would be easy as pie—living with my father would be temporary, and he'd make sure his douchebag wrestlers left me alone.

Wrong on both counts.

ASSHOLES ALWAYS COME OUT OF THE WOODWORK WHEN THE STAKES ARE HIGH.

A bet is placed, and I'm on the table. After one humiliating night and too much alcohol, I find the last nice guy on campus. And when he offers to rent me his spare bedroom, I go all in. It's time for the nice guy to finish first.

Midnight chats and spilling my problems turn to lingering touches. Lingering touches turn to more.

And the ultimate good guy has the potential do more damage than any douchebags ever could.
-->
My Review
:
I fell in love with this series when I got the chance to listen to the third book in the series, The Learning Hours for an audiobook tour. After I finished that one, I knew I had to go back and read the first two in the series, which I haven't got around to yet, although I have a copy of the first one sitting on the bookshelf by my bed. Of course I knew who the first two books were about because they tell you in each one basically. From what I'd read, I'd really been looking forward to maybe this book being Rex Gunderson's story. And in a way, it kind of is. Just not the way I'd hoped.
In this book we get to meet Anabelle, the daughter of the wrestling coach from the first three books. As you would expect, he forbids all of his team members from dating her. And as we know from the characters' behavior in the past books, some of them take that as a direct challenge. Gunderson being one of them, along with his roommate. The two of them are the ones who posted the flier that humiliated Rhett, yet led him to his true love in the end. In this book they make a bet on who can sleep with Ana first.
I was confused at first about who the romance was going to be for Ana, because there was the chapter with Gunderson and Johnson, as they usually start out the books it seems. Then there was some guy called Elliot, and I didn't quite understand about him. But I see from some other reviews on Goodreads that I wasn't the only person a little confused at first. But I figured it out, and fell in love with Elliot. Well, until...until he goes away to grad school in another state. And that is where the book went a little south for me, and part of what made me drop it to a 4 star instead of 5.
At that point it kind of developed almost into just letters between the two. The story seemed a bit rushed at that point, almost glossing over the wonderful details the story had earlier on. I kind of wish it had been more regular story chapters as opposed to the letters and emails that it was written as. In the end I did like the way it went. I will say that Gunderson definitely ended up getting what he deserved, although I still want a book about him getting his happiness. And it's nice to see the author mention on Facebook that there is always a possibility that book could come about some how.
Anyway, now I must get around to reading the first two books. And I'm excited that I just got bumped up on the waiting list for Book Bonanza in Denver in July, and I think Sara Ney will be there, so I can't wait to meet her!
About the Author
:
-->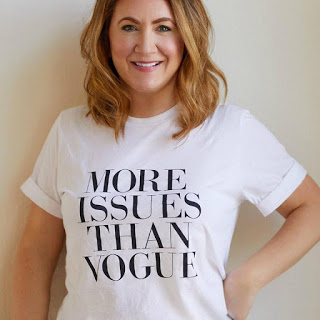 Sara Ney is the USA Today Bestselling Author of the How to Date a Douchebag series, and is best known for her sexy, laugh-out-loud New Adult romances. Among her favorite vices, she includes: iced latte's, historical architecture and well-placed sarcasm. She lives colorfully, collects vintage books, art, loves flea markets, and fancies herself British.
She lives with her husband, children, and her ridiculously large dog.