Today we have the blog tour of Hangry by Lily Kate! Check it out and grab your copy today!
Title: Hangry
Author: Lily Kate
Genre: Contemporary Romance
About Hangry:
han·gry
adjective
informal

bad-tempered or irritable as a result of hunger.
Ladies and Gents,
I sold my soul for a hamburger.
And I have no regrets. When a girl is trapped indefinitely in an elevator with a smoking hot burger and an empty stomach, even the strongest of women will crumble.
The story goes like this: Bradley Hamilton, the most frustrating human alive, offered me half of his hamburger in exchange for a date. I took him up on the offer—while under duress—and now I'm stuck with the consequences. Specifically, the scorching kiss at the end of our date that has me drooling for more.
However, there's one whopper of a problem. This man has been a thorn in my side for the last twenty years—ever since he moved next door and became my older brother's best friend. We've gone head to head for years, and now, he's trying to buy out my restaurant in order to plop one of his big fat gyms there instead.
I refuse to let him ruin my business. Unfortunately, Bradley Hamilton is like an order of french fries: you just can't have one. It appears our lips are addicted to kissing. He's alarmingly handsome. Deliciously confident. And worst of all? Underneath that salty exterior he's starting to show signs of sweet.
Brad Hamilton is my guilty pleasure, my cheat meal, my greatest craving.
Which is why he'll be one habit that's hard to kick.

Excerpt

:
"Life's not fair, is it?" he asks,
raising his eyebrows.
For a moment, I'm convinced he's a
mind reader who can tell that he has me all hot and bothered, my mind wandering
to unladylike places. Then I watch as he takes another gigantic bite of his burger,
and I'm all too aware he's talking about food.
My stomach growls. I rest a hand on
it and whimper some. "Please take pity on me."
"I can give you a bite, but it'll
cost you."
"Cost me?" I quickly run through a
list of things I have in my purse that might be an acceptable trade. I find, in
no particular order: a tampon, a stick of broken open gum, a receipt for my
last pair of shoes, and my checkbook. Breathing a sigh of relief, I pull it
out. "How much is it gonna cost me?"
"I don't want your money."
"Do you want my…" I hesitate and
quickly finger my belongings.
He's definitely not interested in
the tampon, and probably not interested in the dirty piece of gum. The receipt
is so old I can barely read the label on it. I itch underneath my scarf-blanket
as I struggle to come up with another option.
"You'll figure it out," he says
evenly. "I'll give you a minute."
"The masterpiece I created last
night!" I unwrap the blanket from my neck. "I'm learning how to knit, and I'll
trade you my first blanket for a bite of your burger. It's gonna be worth money
someday."
"So, you were knitting last night?"
"Fine, you caught me. Yes. No walk
of shame, no wild nights—are you happy?"
He breaks into a grin which answers
that.
"I'll have you know that just
because Kitty and I stayed in for one night doesn't mean we're barren old maids
or—"
Bradley's voice comes out all growly
and deep, and it seems he's forgotten the hamburger again. He's got that
possessive, hungry look going on right now, sort of like a wolf. Or like me,
Lexi Monroe. Then again, I'm very hungry, so maybe I'm just projecting.
"Do I get a bite?" I ask, trying for
politeness this time around. "One teensy nibble?"
"I don't want your blanket full of holes."
I give him my most offended
expression. "It's not full of holes, it's a loose weave. Fine, then, don't take
it. Sit there and freeze."
"Freeze?" He holds out a hand, as if
testing the temperature.
It's warm enough that we're both
just about sweating.
With another harrumph of
frustration, I ease against the opposite wall, stick my legs straight out in
front, and cover myself with the blanket. It's about as effective as trying to
catch water with a strainer, but that's okay. If it were wool, I'd be dead from
overheating.
"I'm very warm and cozy," I tell
him, as one of my heels pokes through a watermelon-sized hole. "What about
you?"
He leans back against the wall, an
arm coming to rest over his head as he takes another bite. The hamburger is
dwindling close to only half left, and my heart speeds up at its rapid
disappearance. I need to get myself a bite of that meat.
"What's it going to take?" I cross
my arms.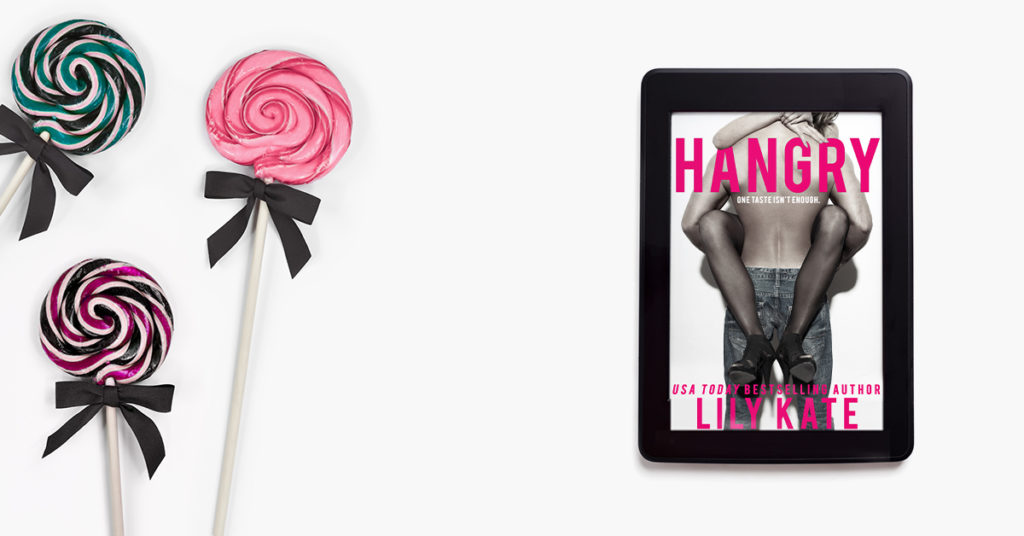 About Lily Kate:
USA TODAY bestselling author Lily Kate works a pretttttty boring day job and writes books filled with heat, heart, and humor by night. Her debut novel, Delivery Girl, landed instantly on the USA TODAY list, thanks to all of her fabulous readers! 🙂
When she's not writing books, you may find her watching Christmas movies before Thanksgiving, eating whipped cream from the can, or hanging out with her family.
Connect with Lily:
Enter Lily Kate's Giveaway: