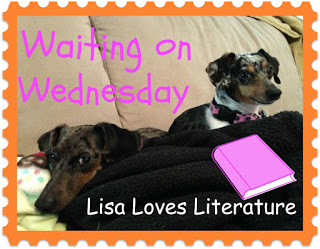 Waiting on Wednesday is a weekly event hosted by Jill at Breaking the Spine where we spotlight upcoming releases that we're eagerly awaiting. The book I had picked I decided not to do because I just got an ARC of it in the mail. So instead I picked the next book on my list for WOW posts that had a cover to share. I really enjoyed the first book in the series, The Scorpion Rules. So now I'm interested in seeing where this goes next. Here is the blurb from Goodreads: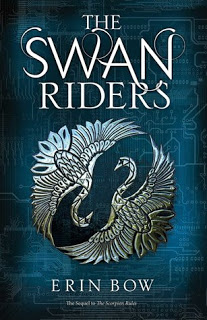 Greta Stuart has become AI. New transmitters have silvered her fingerprints. New receptors have transformed her vision. And the whole of her memory has become one book in a vast library of instant knowledge. Greta is ready to rule the world.
But the new technology is also killing her.
Greta is only sixteen years old, but her new enhancements are burning through her mortal body at an alarming rate. Of course the leader of the AIs, an ancient and compelling artificial intelligence named Talis, has a plan. Greta can simply do what he's done when the time comes, and take over the body of one of the Swan Riders, the utterly loyal humans who serve the AIs as part army, part cult.
First though, Greta will have to find a way to stay sane inside her new self. Talis's plan for that involves a road trip. Escorted by Swan Riders, Greta and Talis set out on a horseback journey across the strange and not-quite-deserted landscape of Saskatchewan. But there are other people interested in Greta, people who want to change the world…and the Swan Riders might not be as loyal as they appear…
Have you read the first one in this series yet? What do you think about this one? I think it sounds like a great extension of the story.
What book are you eagerly awaiting this week?