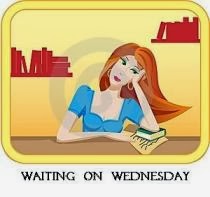 Waiting on Wednesday is a weekly event hosted by Jill at Breaking the Spine where we spotlight upcoming releases that we're eagerly awaiting. I haven't participated in this since last month, just haven't been quite sure which book to pick, or I was waiting for a cover to be released, or I had other things to post. But here is a book that I just read some e-novellas from the series as part of my November is for Novellas Challenge. If you haven't read the Monument 14 series yet, you need to get started! The third book in the trilogy is supposed to come out next year, in May. Here is the blurb from Goodreads:


The survivors of the Monument 14 have finally made it to the safety of a Canadian refugee camp. Dean and Alex are cautiously starting to hope that a happy ending might be possible.But for Josie, separated from the group and trapped in a brutal prison camp for exposed Type Os, things have gone from bad to worse. Traumatized by her experiences, she has given up all hope of rescue or safety.Meanwhile, scared by the government's unusual interest in her pregnancy, Astrid (with her two protectors, Dean and Jake in tow) joins Niko on his desperate quest to be reunited with his lost love Josie.
What do you think? Sounds good, right? What book are you eagerly awaiting this week?
And if you think you'll read at least 4 novellas this month, there is still time to join into my
November is for Novellas Challenge
, which comes with a giveaway for participants as well!