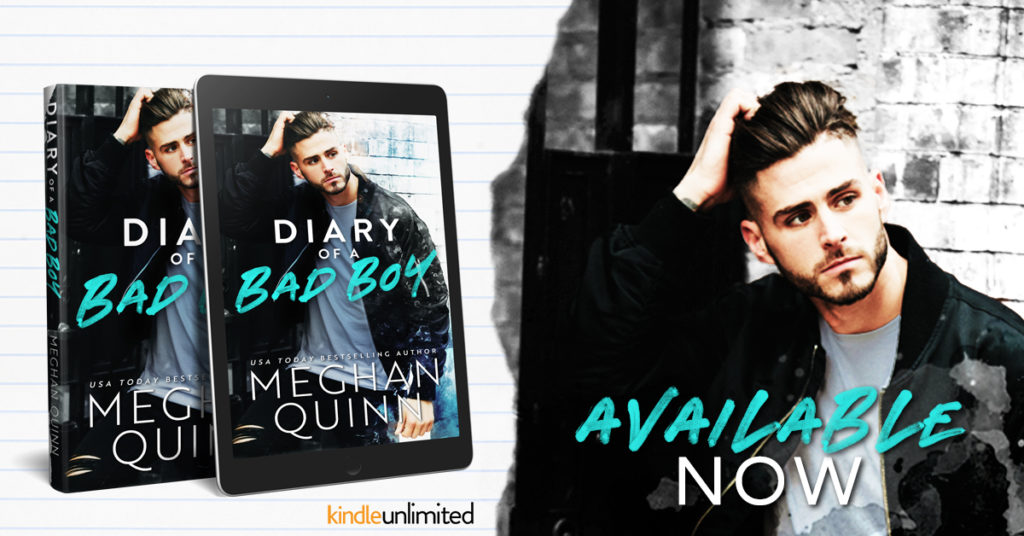 Title: Diary of a Bad Boy
Author: Meghan Quinn
Genre: Adult contemporary romance
Release Date: March 7th, 2019
Source: E-galley from InkSlingerPR which did not influence my opinion
My rating: 5 stars
Synopsis:
Dear Diary,
I might have gotten myself into a wee bit of trouble—and I'm not talking about the "court mandated community service," or "therapy sessions from bashing a bloke in the head" kind of trouble.
I wish it were that simple.
Nope. I'm talking about the "falling in love with one of my client's daughters," kind of trouble . . .
The kind of problem I can't talk my way out of when the truth gets out.
How I ended up with her phone is a long story—and when she called to get it back, I took things a bit too far. One innocent exchange wound up leading to so much more.
Fun, new, and totally immune to my charm, Sutton is different. And I had no idea she was the daughter of Foster Green.
Blame it on the dark colored stout running through my veins, pushing me toward one bad decision after another. Pushing me toward her even though I know right from wrong; even though she's my client's daughter.
Dating her might be the best or worst decision I've ever made. Only time, whiskey, and one more roll around the mattress with her will tell.
-->
As usual, beginning a book by Meghan Quinn means I want nothing more than to finish it in one sitting. Unfortunately, during the school year, the fact that I still have to get up and go to work in the morning means I can't. I fell in love with Roark pretty quickly, even with my huge frustration, well the same frustration that Sutton had with him not returning her phone. Now, since he was Irish, I kind of wished there would be a little bit more showing his accent throughout the book, but I totally get how the author was trying to show that his accent really came out when things were intense. Or when he was doing it on purpose.
I loved the totally different settings that this took place in. New York City, and then Texas. So much fun to read about Roark on a horse. Funny when Sutton was trying to tease him. I loved it so much. And then, then there was the whole "Dear Diary" part of the story. I loved all the names Roark came up with for the diary. It was the perfect way of getting his feelings. Another perfect romance from Meghan Quinn. Now I'll wait (im)patiently for the next one!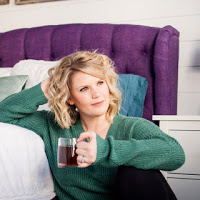 USA Today Bestselling Author, wife, adoptive mother, and peanut butter lover. Author of romantic comedies and contemporary romance, Meghan Quinn brings readers the perfect combination of heart, humor, and heat in every book.