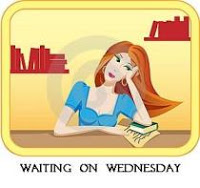 Waiting on Wednesday was created by Jill over at Breaking the Spine. It's a weekly post for you to share what upcoming books you can't wait for!
Got to busy with back to school meetings last year and didn't get a blog for this done. But this week, I'm excited for another book that comes out next Tuesday, Sabotaged by Margaret Peterson Haddix, 3rd in the Missing Series. I read the first book in this series as part of the Mark Twain possible nominees last fall. It was about some adopted kids who all of a sudden seemed to be moving to the same town, where people were taking an interest in them, and weird things were happening. It turned out that they had all been kidnapped from the past, kids who would have died in history, saved at the last moment, so that it still seemed in the past they had died, but now they had another chance to live. And all our kids in this had been "famous" kids. In the first book we get transported back in time at the end of the story to save two 15th century English princes as they are about to be assassinated.
The 2nd book was about saving these boys, and putting them back in to the time record without messing their own futures up. And each book I believe will continue to go back in past to right these wrongs.
The 3rd book is going to take us to the Lost Colony of Roanoke to save a missing girl from that time.