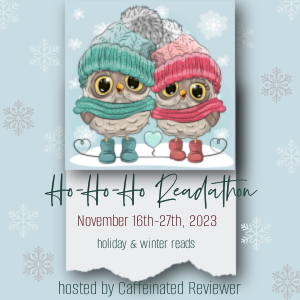 Welcome to my mini-challenge where you have to guess some of the fun bits or quotes from the holiday movies that I love to watch every year! This is my first time participating, and I thought I'd also be one of the Elves hosting an extra little challenge! So, here's what you have to do in order to be entered to win a $10 Amazon Gift card. Answer the trivia questions for each of the movies pictures in the image below. Each Rafflecopter entry is an answer for one of those questions.
In the Will Ferrell movie Elf, what are the elves four main food groups according to his character Buddy?
In the classic movie A Christmas Story that TBS shows a full 24 hour day of every December, what does Ralphie want for Christmas?
What was Clark's Christmas bonus in National Lampoon's Christmas Vacation?
The year 2022 brought us a remake of the classic A Christmas Carol with Spirited, yet another Will Ferrell holiday movie. What is the very common saying that the movie has a whole song dedicated to saying that it was an insult in Victorian times?
One movie my dad used to always make us watch every year at Christmas when I was a kid was It's a Wonderful Life. Complete this saying: "Every time _______________________, an angel gets their wings."
A movie I had to watch every year as a child was Rudolph the Red Nosed Reindeer. What is the name of the snowman that narrates the story?
Now I personally prefer the original How the Grinch Stole Christmas animated movie. How many sizes did the Grinch's heart grow that day?
Another favorite from my childhood was A Charlie Brown Christmas. How much does Lucy charge at her psychiatric help booth?
And finally, a movie made from a picture book, The Polar Express. When it comes to hot chocolate, there's only one rule, what is it?
You must be signed up to the Ho-Ho-Ho Readathon to be eligible for this giveaway. Enter your book titles in the Rafflecopter below and Santa will randomly select a winner who will receive a $10 gift card from Amazon – open internationally.
a Rafflecopter giveaway