Book info: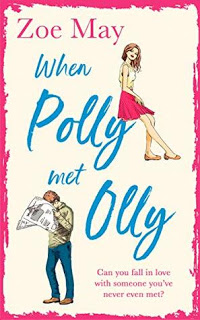 Title: When Polly Met Olly
Author: Zoe May
Genre: Adult romantic comedy
Release Date: January 7th, 2019
Source: E-copy from Rachel's Random Resources for review which did not influence my opinion in any way
My rating: 3 stars
Synopsis:
Polly and Olly were
never supposed to meet…
Polly might spend
her days searching for eligible matches for her elite list of clients at her
New York dating agency, but her own love life is starting to go up in smoke.
Even worse, she can't
stop thinking about the very person she's meant to be setting her latest client
up with… surely it can't get any worse!
But then Polly bumps
into oh-so-handsome Olly, who heads up a rival agency, and realizes that
perhaps all really is fair in love and dating war…
Perfect for fans of
Sophie Kinsella and Debbie Viggiano.
Purchase Links:
This has a really cute start. Now, it is totally a British story, because I had to look up what an aubergine emoji would be, it is in fact an eggplant emoji. And throughout the story there were a lot of things that were totally British sayings or names for things. This was an issue for me because the book takes place in New York City, and most of the people are not British. I feel like the story was good in a lot of ways though. The way people behaved towards each other was pretty real. The way they reacted to others was realistic in my opinion. I liked that when we got some bad news about the love interest, it was actually true, for the most part, and Olly owned up to his part in it. I enjoyed Polly's foray into the world of dating apps, even as she was using them to help other people find dates. Like her, I really feel like I want to meet someone in real life. Why can't that happen for me? And also like her, I find that when I do get on an app, like Tinder, etc., I spend a lot of time swiping left and right, and it almost becomes like a video game in a way. So I really connected with her on that aspect. The story was really witty and a very quick read, even if the true romance didn't really get started other than a crush until about halfway through.
Zoe May lives in Oxford and
writes romantic comedies. Zoe has dreamt of being a novelist since she was a
teenager. She spent her twenties living in London, where she worked in
journalism and copywriting before writing her debut novel, Perfect Match.
Having experienced the London dating scene first hand, Zoe could not resist
writing a novel about dating, since it seems to supply endless amounts of weird
and wonderful material!

Perfect Match was one of Apple's top-selling books of 2018. It was also
shortlisted for the Romantic Novelists' Association's Joan Hessayon Award, with
judges describing it as 'a laugh out loud look at love and self-discovery –
fresh and very funny'.

As well as writing, Zoe enjoys walking her dog, painting and, of course,
reading.

Social
Media Links –

-->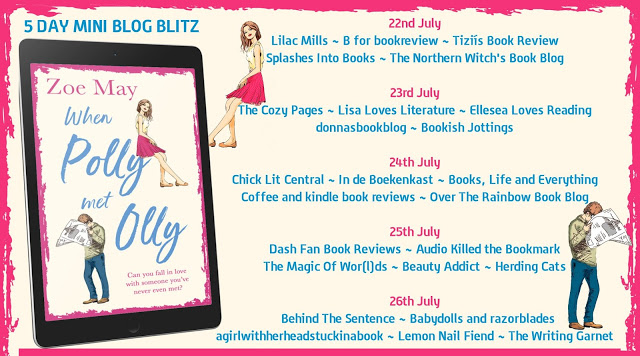 -->