Book info:
Title: Hissy Fit
Author: Lani Lynn Vale
Series: Southern Gentlemen Series #1
Genre: Adult contemporary sports romance
Release Date: March 19th, 2019
Source: E-galley from Inkslinger PR which did not influence my opinion
My rating: 5 stars
Synopsis:
He is the one that never looks her way.
He is handsome and strong.
He is rough around the edges and mean.
He is everything she's ever wanted.
He doesn't even know she exists.
Her life is a joke.
***
She doesn't step on cracks in the sidewalk.
She laughs at inappropriate times.
She talks when she shouldn't.
She is clumsy and trips on air.
She is finally on his radar.
AVAILABLE NOW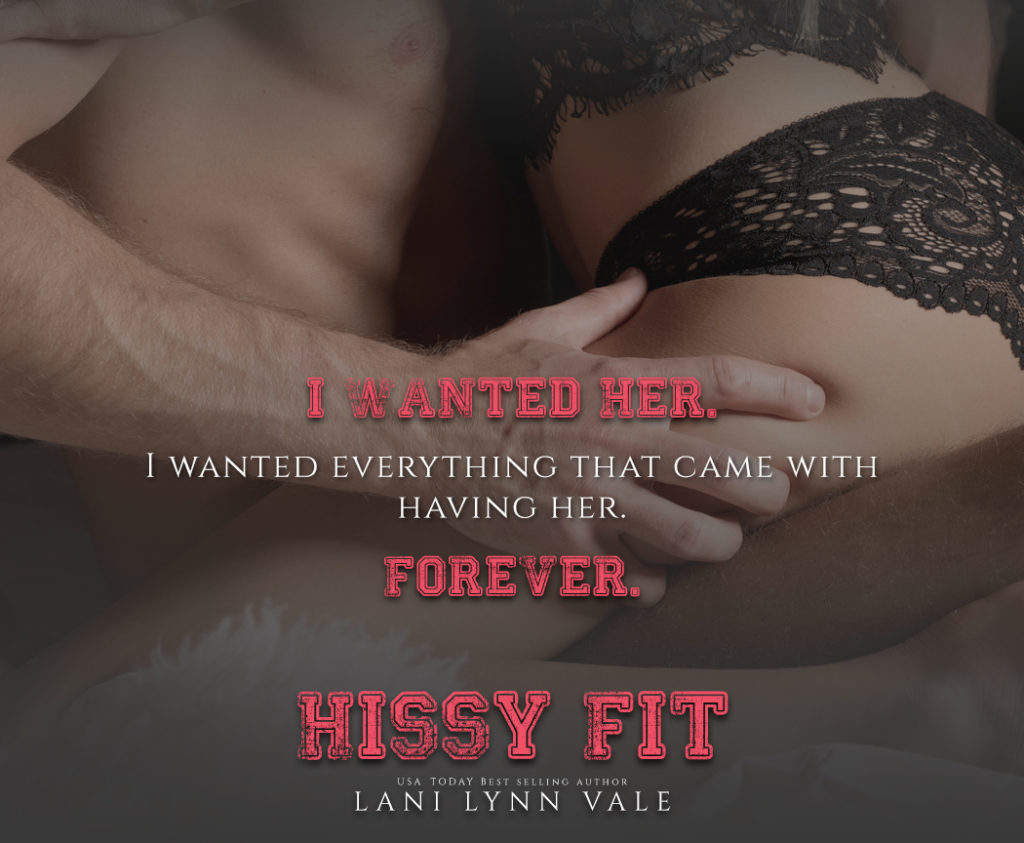 I've enjoyed the books by this author that I've read before, so looked forward to this one. And I was blown away by how much I loved this book! I wish I'd been able to get started before my spring break was over, because this is one that I would have stayed up all night just to finish in one sitting. Raleigh was a klutz, I mean the BIGGEST klutz. Think Bella Swan on steroids, no exposed to radioactive klutz rays. Raleigh managed to get nose bleeds, break arms, all of the things she did to herself! She was so bad the students were afraid her bad luck would carry over at sporting events so they'd ask her not to come unless she had to.
And then there was Ezra. That popular guy you all remember from school. He wasn't a mean guy, but he was definitely oblivious to anything that wasn't directly in his line of sight until the beginning of our story when Raleigh tripped in Target and caused him to trip and drop what he was carrying, in this case, a monster size box of condoms. Only they fell and hit her right in the face. Raleigh had been in love with him since she first saw him when they were younger. But he'd really never noticed her before, even when she'd been right under his nose as a teenager, and now worked with him for five years at the high school.
But this wasn't just a romantic comedy, although I laughed out loud all the way through, there were a lot of deep emotional aspects to the story as well. One of Raleigh's first experiences as a teacher, wow, it was scary. And then the student that she was there for, one that really needed just one person to be there, whether they knew it or not. There were also some great points, like when she was warned about public displays of affection at school when Ezra kissed her in the hallway, yet he didn't get warned! The bad guys in this were really bad people. Although with one of them being a high school student, the way Raleigh and even others handled it made great sense to me, with my experience as an educator myself.
I loved everything about this book. Except one teensy, tiny thing. A joke, that I still don't get. One that was told at the beginning, and the brought up again in a speech by one of the students. Maybe you can help me? The joke was: What is a soldier's least favorite month? The answer the story gave was 'Allich. I don't know what that is!! The answer I would have thought or can find anywhere is that the month is March. Help me!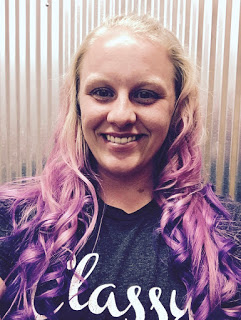 Lani Lynn Vale is a
USA Today
Bestselling Author of over thirty titles. She is married with three children, two dogs, two cats, a donkey, and a couple (a couple also meaning over twenty) chickens.
When she's not writing, you can find her curled up in her favorite chair reading.
Lani is married with three children and lives in the Great State of Texas.
Website | Facebook | Twitter | Instagram | Goodreads | BookBub