What happens when the cute mountain man you made out with in an ice fishing shack turns out to be your brother's best friend?
A whole lot of awkward, that's what.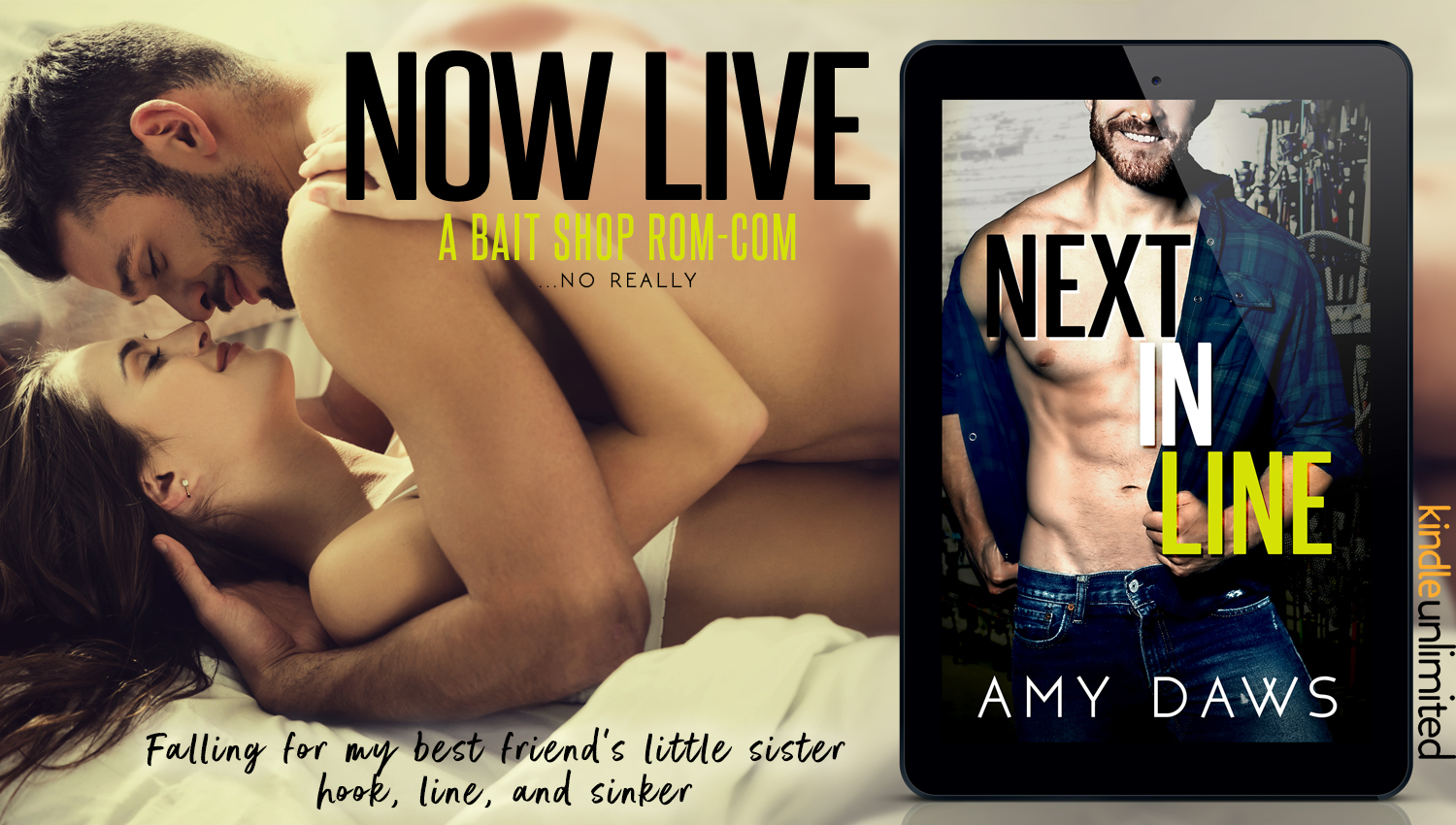 NOW LIVE!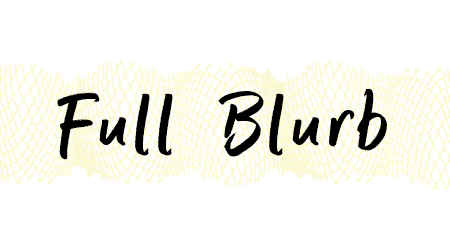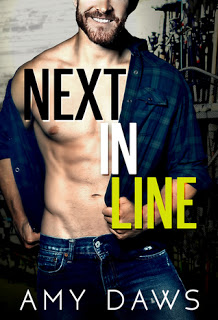 What happens when the cute mountain man you made out with in an ice fishing shack turns out to be your brother's best friend?

A whole lot of awkward, that's what.
Maggie's mind is reeling when she discovers the guy she became tangled up with at Marv's Bait & Tackle isn't a stranger like she thought.
The big snag: Sam and Maggie's chemistry is hot enough to melt ice, which makes keeping their secret far more difficult than either expected.
Especially when one of them decides they want this arrangement to be more than just a catch and release.

⬇︎⬇︎⬇︎
My rating: 5 stars
Not sure if there is any way to say just how much I loved this book, without using some kind of fishing pun. But I fell for Sam hook, line, and sinker. The author used the bits from her own tire shop writing experiences to reel me in and get me laughing. It started out with the main character Maggie, being a total fish out of water as she tried to find her more adventurous side, to prove her ex-boyfriend wrong for calling her basic. After helping her with the fishing, Sam kind of decided that he was going to teach her to fish instead of just giving her a fish, that way she would be adventurous however she wanted. Part of the helping came from knowing that if she went off by herself she would probably get hurt, or you could say he just felt like he wanted to keep her safe, and also away from other guys who were trying to take her up on her new experiences.
I totally loved getting our couple from the last book, Miles and Kate, to be such a big part of this one. When Kate came back, her romance author sense of humor and topics of conversation were the best! She tried to help Maggie see that there were definitely other fish in the sea besides her ex. Then there was the steamy scene halfway through the book, where, holy mackerel, was that sexy! Not just sexy, but sooooooo realistic! But soon the romance developing between Sam and Maggie was a sweet one, you could tell they both wanted more, but each was sure the other was not right, or else that they weren't relationship kind of people, in Sam's case anyway.
Maggie gets into a bit of a fine kettle of fish when her ex just shows up. Now her brother Miles didn't know about the breakup, so when Sam showed up at the dinner where it had been just Maggie, Miles, Kate, and Maggie's ex, Maggie got a little green around the gills wondering how to deal with that. Maggie's ex seemed to feel like he was a big fish in a small pond when he visited her in Colorado, even going so far as to say he didn't want to play professional football there. That was a big hit to poor Miles, who of course was a Broncos fan. He also thought getting Maggie back would be as easy as shooting fish in a barrel. Soon both Maggie and Sam were thinking that the other might be the one that got away for them. Which led to some almost jumping the shark types of ploys to get the other one back. I won't say what, you need to read and see how it all works out.
Yes, Maggie definitely spent too much time carping about how much she wanted her ex back, and that was totally annoying. However, all the other characters didn't let her get away with it, they kept telling her there were bigger fish to fry than getting that guy back. So that made up for her behavior.
Once again Daws made me stay up later than I should have so that I could finish and find out just how it all would end and everyone could get their HEA. I love how she brings her other characters back in, I so want a friend like Kate. I kinda wonder if being friends with the author would be a similar type of experience. Now I'm eager to find out if book 3 will be Lynsey and the lovely Dr. Dick that we met in this one.
P.S. – How did my fishing idioms/puns review format work for you?
"Maggie," I state, my voice deep in warning. "Stop worrying about Sterling and live in this moment. We are in the middle of a hot spring, surrounded by rocks and mountains and snow and nature and…life. Your ex should be the last thing on your mind. You should be taking this all in."
"I am taking it all in," she snaps back defensively.
"But are you? Are you really?" I stare deep into her eyes, not in judgment but in understanding. "I know you have a plan, but sometimes plans need to be forgotten so you don't miss out on life."
"Life? Like right now? With you?" she says the words slowly like each one is a sweet she's tasting for the first time.
"Hell, maybe," I reply, my voice growing deeper from the darkened look in her eye. "You seem busy living for a fictional future. Maybe it's time to stop turning the pages for a bit."
The corners of her lips twitch as she watches me for a breath. Her tongue darts out to wet her lips as she pulls her bottom one in with her teeth. She turns around to prop her arms on the rocks, her eyes taking in the scenery all around us. She exhales heavily and then turns to sit on her knees in front of me.
My eyes take in that luscious body of hers, curvy in all the right places and smooth like velvet. Leaning in until her face is only inches from mine, she says, "Kiss me, Sam."
"What?" I ask with a laugh and pull away from her, assuming this must be her idea of a joke.
She bites her lip and narrows her eyes with determination. "Kiss me."
"What are you doing?" I shift nervously in the water to put more space between us. I swear to God, the temperature of the water has just risen ten degrees.
Lifting her shoulders, she replies, "I'm living life in the moment."
"But you want your ex back." A fact she shouldn't need to be reminded of.
"I do…someday." Her eyes wander down to my chest. "But he's not here tonight. And you're a short-term kind of guy, and I'm a temporarily single girl. So why don't we live in the moment right now…together?"
"You don't want this," I reply with a shake of the head, gulping down the contents of my glass in one swig. I set it down and hoist myself up on the edge of the rocks, needing some cool air to clear my head.
"I think I do," she replies, lifting her brows at me. "I know I do. I've wanted it since the day we met."
"Bullshit."
"It's true. Why do you think I threw myself at you in your fishing hut, Sam?"
My body roars to life at that memory, of her body close to mine, of feeling her in my arms and tasting her perfect lips. Maggie could kiss. Even in her haste, she knew how to kiss.
Maggie moves closer to me like a tentative cub tracking its first prey. She kneels between my legs, and I tense when she runs her hands up the outside of my calves. "You're a good guy, Sam. You may not be a long-term kind of guy, but that's not what I'm looking for from you anyway."
Her hands roll over my quads, shooting a zinger right up my groin to my cock. I reach down and grip her hands harshly to stop their movement. "What are you looking for exactly, Maggie? Be very fucking specific."
Her long black lashes are wet from the steam as she looks up at me and quirks her brow as she replies. "I'm asking for no-strings fucking."
"Jesus Christ," I growl and have to force myself to look away from her. She looks way too fucking hot right now in that little black bikini, her breasts pressing together from the position of her hands on my thighs, and her blue eyes wide and innocent. My dick develops its own heartbeat as it presses into my board shorts.
How did this evening turn into Maggie seducing me? I'm fucking nine years older than her, for God's sake. I should be the one seducing her. But all of a sudden, she's the alluring bait dangling right in front of me, and I'm a fish who hasn't eaten in weeks.
I look at her with pleading eyes. "Your brother will kill me."
She smiles a sexy smile, that dimple in her cheek ever present. "Miles doesn't need to know about my sex life."

⬇︎⬇︎⬇︎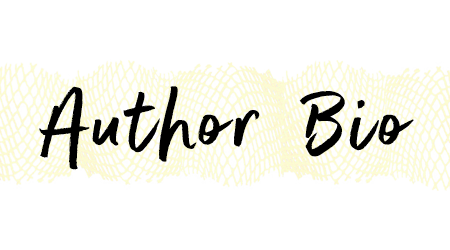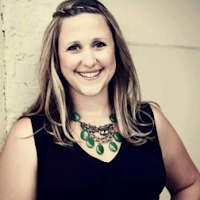 Amy Daws is an Amazon Top 25 bestselling author of sexy, contemporary romance novels. She enjoys writing love stories that take place in America, as well as across the pond in England; especially about those footy-playing Harris Brothers of hers. When Amy is not writing in a tire shop waiting room, she's watching Gilmore Girls, or singing karaoke in the living room with her daughter while Daddy smiles awkwardly from a distance.
For more of Amy's work, visit: http://www.amydawsauthor.com