Title: Test
Series: A Gentry Generations Story
Author: Cora Brent
Genre: Contemporary Romance
Release Date:

September 27, 2018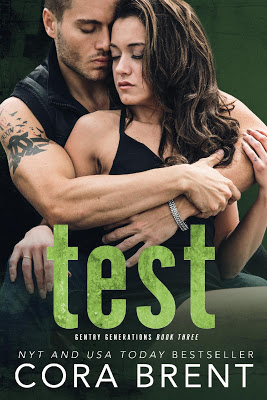 PAIGE
He seems like nothing but arrogance with a beer in one hand and some clueless girl in the other. I can read Derek Gentry like he's a neon sign that says 'I AM A TERRIBLE IDEA.'
And I'm not tempted, no matter how hot he is.
I've heard the rumors. I know his story.
But I've got my own scars. I don't need his.
Despite his muscled, blue-eyed Adonis kind of staggering good looks, he's heartbreak wrapped in a seductive package.
However I never planned on falling into his arms on the worst night of my life.
I never planned on initiating a chain reaction of events that neither of us saw coming.
And I never planned on needing him so much I can hardly stand it.
Mine's a little worse than most.
I've hurt my family. I've hurt people I never knew. I've hurt myself.
And I've been hiding at the bottom of a bottle for so long I'm not sure how to do things differently.
Paige always struck me as the sort of uptight girl who would never give anyone a break. Little did I know what kind of mysteries she's been keeping inside. Now I can't get her out of my head.
We could help each other.
Or we could destroy each other.
Right now it's anyone's guess…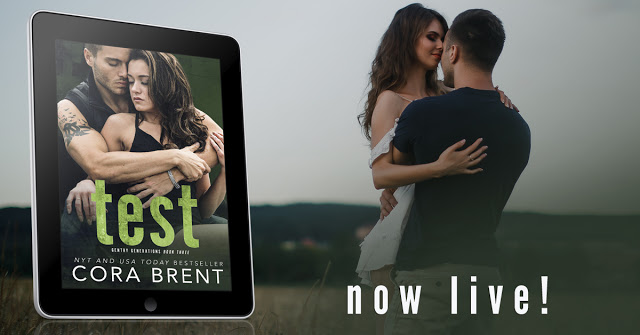 I flushed and tried to choke out a laugh. "It's funny how I can't seem to stop embarrassing myself in front of you."
Derek shook his head like he thought I was being ridiculous. "Stop being embarrassed."
He started moving the piles of cassettes over to the desk and then switched off the power button on the stereo. I had no idea why. Maybe he was just trying to help clean up. Then he got on the bed beside me, stretched out and extended his arm.
"Come here," he whispered.
I obeyed. Slowly, because I wasn't sure what he had in mind.
But Derek wasn't after sex. He didn't touch me while I got comfortable. Settling against his strong body seemed like the most natural act in the world. It didn't feel dirty or even erotic. He switched off the bedside lamp, wrapped his arms around me and let me fall asleep with my cheek next to his beating heart.
And there I slept all night, more soundly than I thought possible…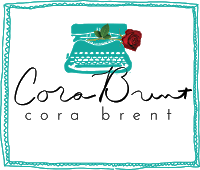 Cora Brent was born in a cold climate and escaped as soon as it was legally possible. Now, she lives in the desert with her husband, two kids and a prickly pear cactus she has affectionately named 'Spot'. Cora's closet is filled with boxes of unfinished stories that date back her 1980's childhood and all her life she has dreamed of being an author. Amazingly, she is now a New York Times and USA Today bestselling writer of contemporary romance and begs not to be awakened from this dream.