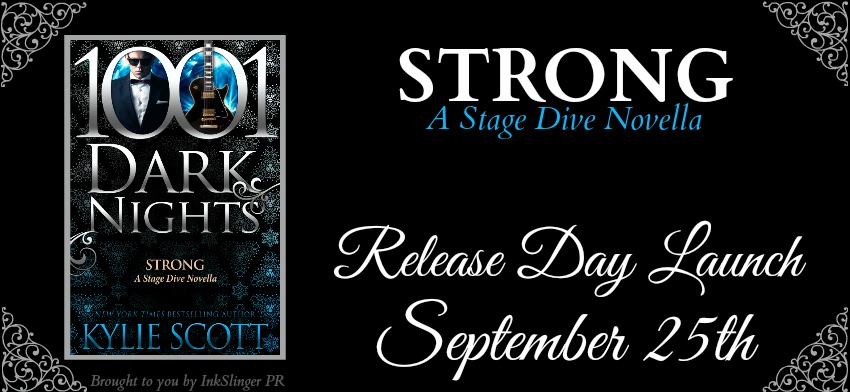 Book info:
Title: Strong
Author: Kylie Scott
Series: Stage Dive #4.5
Publication date: September 25th, 2018
Genres: Adult Contemporary Romance
Source: E-galley from InkSlingerPR which did not influence my opinion
My Rating: 5 stars
Synopsis:
From New York Times and USA Today bestselling author Kylie Scott comes a new story in her Stage Dive series…
When the girl of your dreams is kind of a nightmare.
As head of security to Stage Dive, one of the biggest rock bands in the world, Sam Knowles has plenty of experience dealing with trouble. But spoilt brat Martha Nicholson just might be the worst thing he's ever encountered. The beautiful troublemaker claims to have reformed, but Sam knows better than to think with what's in his pants. Unfortunately, it's not so easy to make his heart fall into line.
Martha's had her sights on the seriously built bodyguard for years. Quiet and conservative, he's not even remotely her type. So why the hell can't she get him out of her mind? There's more to her than the Louboutin wearing party-girl of previous years, however. Maybe it's time to let him in on that fact and deal with this thing between them.
**Every
1001 Dark Nights
novella is a standalone story. For new readers, it's an introduction to an author's world. And for fans, it's a bonus book in the author's series. We hope you'll enjoy each one as much as we do.**
AVAILABLE NOW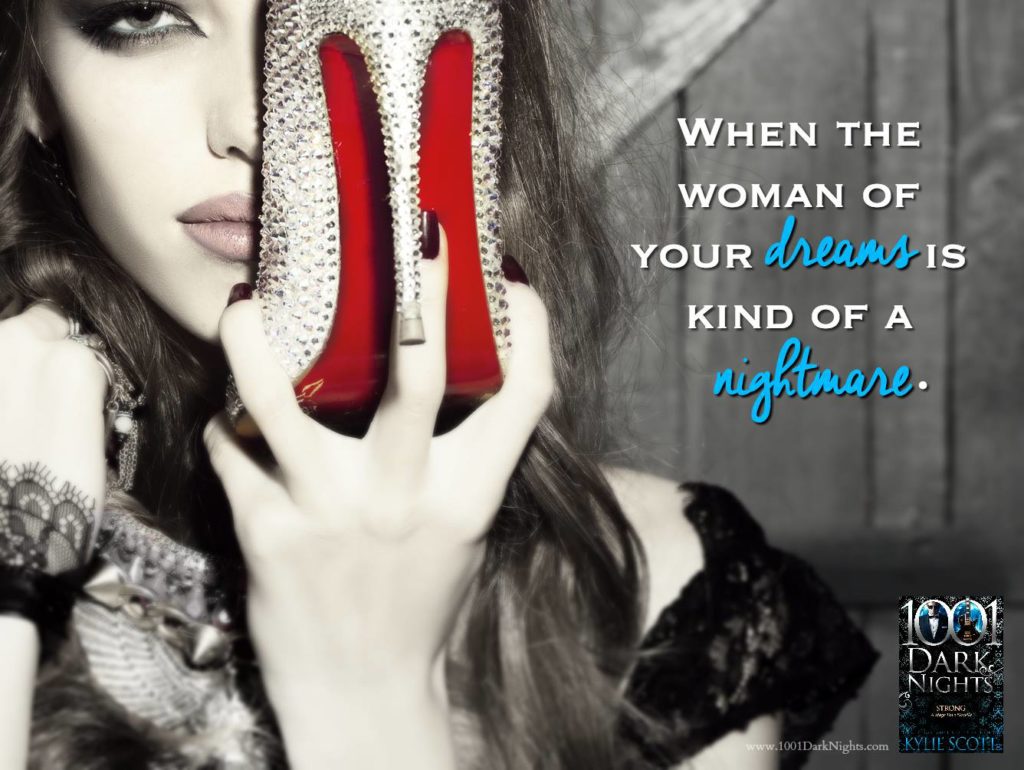 "I don't believe this," I bitched. "My Valentino boots are actually sticking to the floor. That's how gross this place is."
Lizzy just smiled. "Told you to dress casual."
"I am."
The smile widened.
"Jeans and a tee is casual."
"A tee? It's velvet, Martha." She held a bottle of beer up to her lips, taking a sip. "I said we were going to a dive bar. You have only yourself to blame for the fashion faux pas."
"But velvet is in!"
"Would you two quit talking? I'm trying to listen," said my brother, Ben. The big hairy idiot was slouched back in his chair, bopping his head in time to the music.
Lizzy shuffled closer all conspiratorial-like. "I know why you're all dressed up."
I said nothing. There was nothing to be said.
Next her gaze went to the man standing at the end of the bar across from us. No, no, I would not turn my head. I would not fall prey to her bullshit. After all, I'd managed to successfully avoid him for the forty-eight or so hours since my not so triumphant surprise return to the West Coast. Even with us both being in the same house. A very big sprawling house, but still.
On the other hand, it should probably be mentioned that he looked awfully good tonight in jeans and a white T-shirt with a leather jacket. Samuel Rhodes, otherwise known as Sam. Not a pretty man with his harsh features and bull-like neck, but something about him appealed to me. As always, his head was shaved and his body was built and my idiot fingers itched to explore.
Okay. So I guess at some point I must have turned my head. And shit, he caught me looking.
The corner of his lips rose just a little, just enough to mess with me, before he returned to doing his job by casually surveying the packed room. My heart did not speed up due to anything done by him. Clearly, I hadn't totally caught my breath from when we'd walked in half an hour ago or something. That was all. Interesting to note, he did none of the checking me out typical of a heterosexual male who might have been into me. In fact, he didn't really give me any signals at all. Ever.
I am so ridiculously happy to get this chance to go back into the world with my favorite
Stage Dive
series characters. I loved it from the very beginning until the very end! I'm pretty sure I read the whole thing with a smile on my face. Actually I'd been waiting for Sam and Martha's story since Ben's book,
Deep
. When I found out the author was writing it for one of the
1001 Dark Nights
series, I am pretty sure that I did a little happy dance. Of course as soon as my Mal showed up and started talking, I couldn't contain my laughter as I read. There was one part where even Mal was telling someone else to stop talking. In a situation that normally someone would have to tell him to stop talking, or Anne would have to distract him somehow, he actually was the one to figure it out. Of course since it was David who Martha was with in the past, it makes sense. I love that Lizzy got to show her mischievous side with Martha, and do some matchmaking for her with Sam. Getting to know Sam better was also great. At first I kind of felt like Sam was being really bossy, but then I just kind of remembered how he was in the other books, and realized it was just his personality and it all fit.
We got our usual sexy scenes, in Scott's usual steamy writing. But we got our characters we loved and laughed with as well. I guess I have to say that I will read anything Kylie Scott writes and love it probably. Definitely grab this one to read, especially if you're a fan of the Stage Dive series.
About the Author: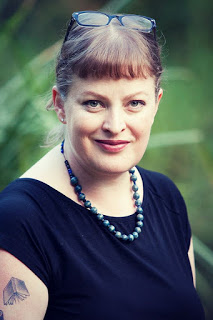 Kylie is a New York Times and USA Today best-selling author.
She was voted Australian Romance Writer of the year, 2013 and 2014, by the
Australian Romance Writer's Association and her books have been translated into
eleven different languages. She is a long time fan of romance, rock music, and
B-grade horror films. Based in Queensland, Australia with her two children and
husband, she reads, writes and never dithers around on the internet. You can
learn more about Kylie from http://www.kylie-scott.com/
FACEBOOK | FACEBOOK FAN GROUP | TWITTER | INSTAGRAM | GOODREADS
-->