Title: You've Got Fail
Author: Celia Aaron
Genre: Romantic Comedy
Release Date:
December 26, 2017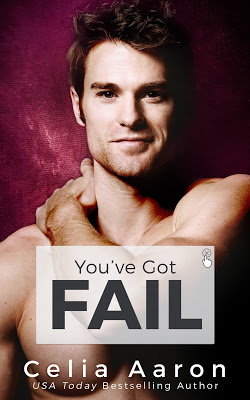 I single-handedly built the hottest website for dating and relationship advice. Got a question? Scarlet Rocket can answer it for you. I was your modern day agony aunt with the solutions to all your pesky personal problems. The only issue? I was actually a man named Willis Halloran, not the female Scarlet Rocket. I thought my secret was safe. But then a sexy con artist calling herself Scarlet Rocket began showing up at society events, pretending to be me. I couldn't let it go, so I tracked her down and confronted her. It went well … except for the part where she stole my wallet. Oh, and the part where she conned my agent into having us work together. And after that? Let's just say she wound up stealing something much more valuable than my wallet or my [fake] name.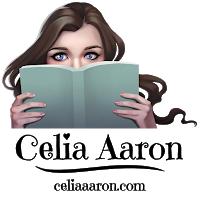 Celia Aaron is a recovering attorney who loves romance and erotic fiction. Dark to light, angsty to funny, real to fantasy—if it's hot and strikes her fancy, she writes it. Want a free bestselling book?
My Review:
So, I really enjoyed this book. It had so much fun in it, and then it definitely had some drama and suspense. I loved how the main character, Willis, the real Scarlet Rocket, was such a nerd/fanboy. Whenever he would start to geek out over something, it made me laugh. But then he was definitely a very sexy, confident man when it came to the romance, and I liked that. A confident, sexy, nerd, who wouldn't? At first I wasn't a fan of the Scarlet Rocket impersonator, and I won't tell you her real name, since we don't find out right away. The way she treated Willis at first, well that annoyed me. But when you find out why she is behaving that way, well, you have to give her a bit of a break. I did love the reason she gave him the nickname Sparky. That was such an adorable thing! Now, the reasoning behind the name "Scarlet Rocket" was good. BUT! As a dog owner, I had kind of wondered if it had anything to do with the red rocket that male dogs have. If you don't know what I mean, you can look it up, if you want, it is kind of gross in a way. And in all honesty though, it is pretty much as pervy as the meaning behind the name anyway. A fun read, and I definitely look forward to more books like this from this author!

Check out the GIVEAWAY over on
Celia Aaron's Facebook Page