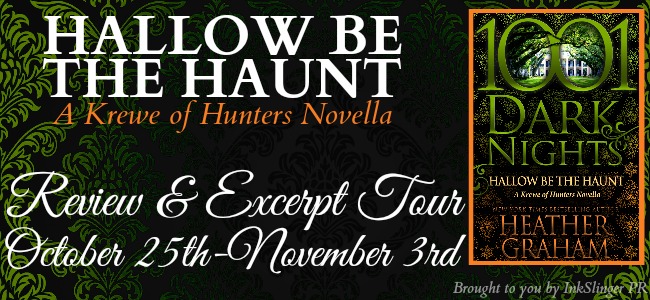 From New York Times bestselling author Heather Graham, comes the sexy and suspenseful title…HALLOW BE THE HAUNT, a new novella in the A Krewe of Hunters series brought to you by 1001 Dark Nights! Grab your copy of this amazing novella today!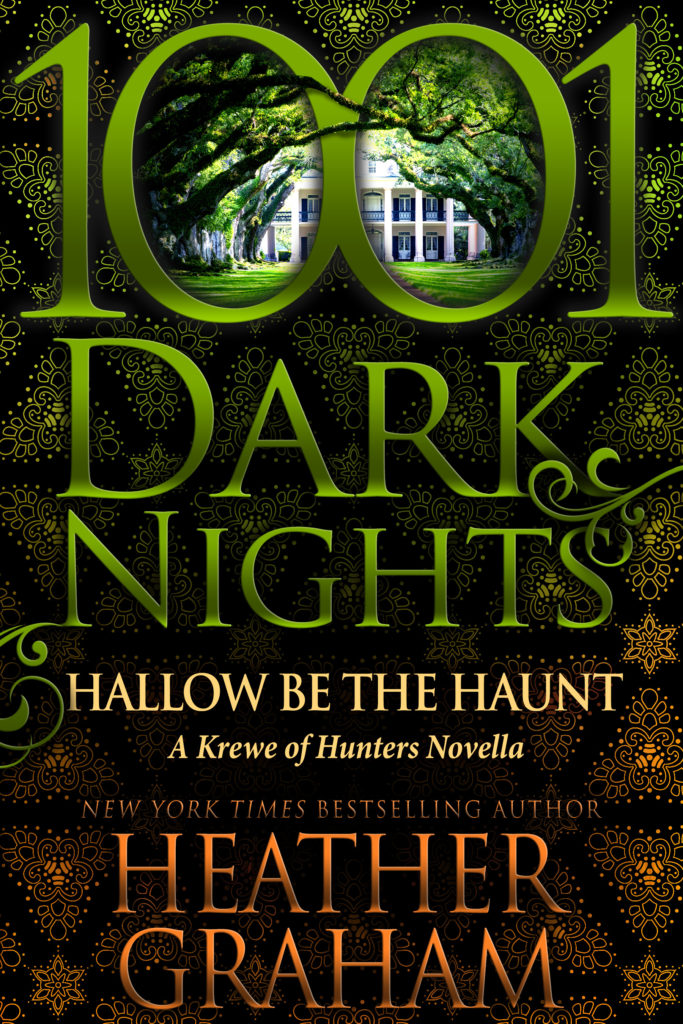 About HALLOW BE THE HAUNT (A Krewe of Hunters Novella):
Years ago, Jake Mallory fell in love all over again with Ashley Donegal–while he and the Krewe were investigating a murder that replicated a horrible Civil War death at her family's Donegal Plantation.
Now, Ashley and Jake are back–planning for their wedding, which will take place the following month at Donegal Plantation, her beautiful old antebellum home.
But Halloween is approaching. And Ashley is haunted by a ghost warning her of deaths about to
come in the city of New Orleans, deaths caused by the same murderer who stole the life of the beautiful ghost haunting
her dreams, night after night.
At first, Jake is afraid that returning home has simply awakened some of the fear of the past . . . .
But as Ashley's nightmares continue, a body count begins to accrue in the city . . . .
And it's suddenly a race to stop a killer before Hallow's Eve comes to a crashing end, with dozens more life at stake, not
to mention heart, soul, and life for Jake and Ashley themselves.
Grab your copy of HALLOW BE THE HAUNT today!

About Heather Graham:
New York Times and USA Today best-selling author Heather Graham has always been an avid reader, from classics to sci-fi, mystery, horror, thriller, romance, and all kinds of non-fiction. She's fairly certain that her mom's deliciously crazy family–arriving in the US a bit before her birth from Ireland–gave her the love of storytelling. She started out in theater and commercials, but once her children began to arrive, she stayed home and gave writing a try. She's incredibly grateful to be doing what she's doing for a living. Heather belongs to MWA, RWA, Sisters in Crime, HWA, and ITW, and has the recipient of the RWA Lifetime Achievement Award, a Silver Bullet for charitable works, and this year, she will receive the Thriller Master title from ITW. She has over 200 novels in print, and has been published in 22 languages.