Title: Love Wasted
Genre: NA Romance
Available on Kindle Unlimited

"A great slow burn" – Amazon Review
"SO MANY FEELS THROUGHOUT…" – Amazon Review

When Cassandra Porter was seven years old, she fell in love with her next door neighbor and her best friends brother. Cass loved that boy every single day…until he broke her heart and all that remained were the pieces.
Ten years and what feels like a lifetime apart, that boy—now a grown and sexy, warm blooded man—is thrust back into her life. He might make her temper flair and blood boil, but a few unresolved feelings are no match for the way her heart races when he is near…
She drives him the good kind of crazy.
Paxton Luke led his life with one thing on his mind: success. Friends and family come first, with no room for emotional attachments—not even with the neighbor girl, who's turned into a complete knockout. His sister's best friend. Emotions only lead to love, and love was trouble.
They're determined to fight this undeniable attraction to the bitter end. It's too damn bad their hearts are about to get love drunk– wasted on love.

My rating: 4 stars


The drama was definitely held out throughout the whole story. I like that Cass doesn't all of a sudden get over the way that Pax treated her when she was a kid. Now honestly, all the flashbacks in the story show us that he kept denying any feelings for her, as well as pushing her away more than just one time. So her reluctance to act on any feelings they might have made total sense. While sometimes it is fun to have your secondary characters be in on the whole knowing the two should be together, I like that in this case, Laney, Pax's sister and Cass's best friend, didn't act that way around the two. Even if it was her forgetfulness that led to them staying in the same apartment. Seeing Cass try to hold onto her on again/off again relationship with Richard was something that seemed very realistic for what it was. Paxton's final realization of just what he was missing with all the goals he'd set out for himself was perfectly set for the ending of the story. The book kept me reading, was hard to put down, a great summer romance read.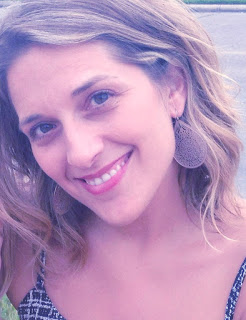 Shirl Rickman is a writer, a dreamer, and an optimist. A small town Texas girl currently residing in the San Francisco Bay Area, Shirl adores her husband, daughter, and two crazy dogs. When she's not dreaming up new love stories, Shirl can be found reading, drinking her favorite coffee, Kona Blend with coconut milk. She loves kindness, laughing and meeting her readers.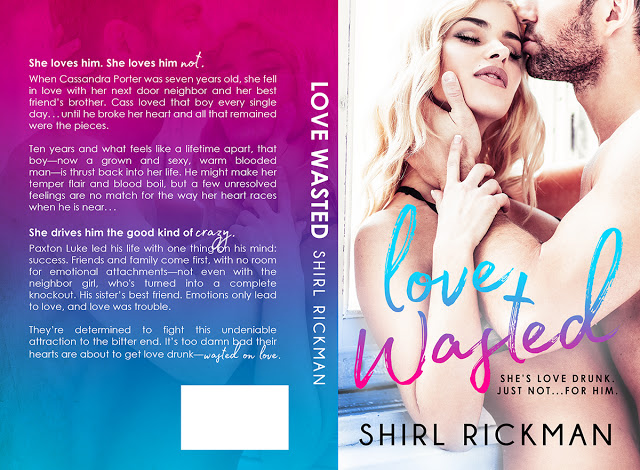 HOSTED BY: