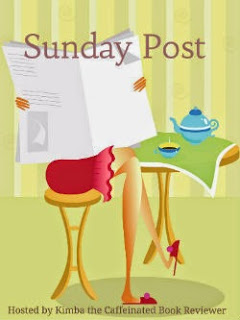 The Sunday Post is a weekly meme hosted @ Caffeinated Book Reviewer. It's
a chance to share news ~ A post to recap the past week on your blog,
showcase books and things we have received and share news about what is
coming up on our blog for the week ahead. See rules here: Sunday Post Meme.
Last week on Lisa Loves Literature:
I did get in at least two reviews this week. So that's good. It was a crazy busy week, but I still posted every day. I'm starting to think about how I need to start exercising again. Gah. It feels like I'll never be able to lose this weight I've put on. Oh well. But, something really exciting, exactly one month from this weekend I'll be getting to meet Anna Todd! So excited. Not to mention I'll be getting to meet Alice Clayton and Kylie Scott, just to name a few of the awesome authors that are going to be at Apollycon in Orlando. We had a record high temp on Wednesday of 80 degrees, then by Friday it was down to the 30s and we also had some snow!


Coming up on Lisa Loves Literature:
Cover Reveals: Stars Over Castle Hill by Samantha Young, and Two Times Slain by Felisha Antonette
Promos: Proper Irish by Zeia Jameson, Worth Any Cost by Brenna Aubrey, and Elegant Retribution by Tee Smith
Reviews: Reignited by Colleen Houck, and All the Frogs in Manhattan by Carrie Aarons

February End of the Month post

Possible reviews: Daughter of the Pirate King by Tricia Levenseller, and Three free/cheap New Adult/Romance e-books
I've got a little bit calmer week coming up. I was supposed to work at the bookstore Monday night, but since I have a health screening for my full time job's health insurance, I got someone to cover my hours, and they didn't have any for me to take. Which sucks because I need the money for Apollycon, but will be nice for a relaxing week. So I think I have to make myself get back to the gym this week. So I'll only work today, Sunday, and then Friday night. Now, next Saturday is a really exciting time because I'm going to a romantic book convention in my hometown called Kinky in Kansas City. I'm so excited for this mainly to meet Jonny James, a cover model, but then I also recently read some really good books by some authors that will be there. So I'll have pictures to share from that. Especially with Jonny. 🙂 Also, just this week and next week until spring break at school! I have got to take some time for writing as well.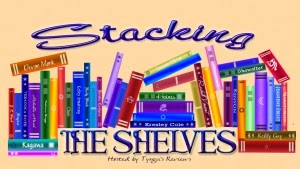 Stacking the Shelves is hosted by Tynga's Reviews.
It is a way for us to share the new books we have collected. As usual I have way too many free new e-books to share. But I keep buying physical books, and getting ARCs, and doing books for trade. I'm excusing my book buying at the moment because I need them to get autographed at Apollycon in exactly one month! Okay, let's check out my new books below.
Physical ARCs:

-->
I got Royal Bastards from Disney-Hyperion, I requested it. I was able to do a books for trade for an ARC of Denton Little's Still Not Dead so that I can finish reading it since my e-galley expired before I was finished.
Physical Books:
-->
So remember above when I mentioned that cover model I was going to meet at Kinky in Kansas City? Well the books in the first picture I ordered because he's on them. Feral was very short, and very simple, and really he doesn't fit the character in the book, but that's okay, I just like looking at his picture. I'm reading Hard and Reckless right now, and that character fits a little better. The second picture contains books that are for meeting authors down at Apollycon at the end of the month.
E-galley for Review: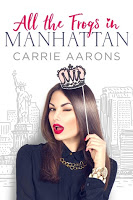 I also got Dangerous Rock by Krystal Caswell, but there's no cover for it yet for me to share.
So that's what I got this past week. How was your week? What did you add to your shelves?