Book info:
Red: The Untold Story
by Angela M. Hudson
Genre: YA Fairytale Retelling
Release Date: July 25th, 2016
Summary from Goodreads:
A powerful new YA novel by award-winning dark romance author AM Hudson.
Do not go gentle into the wolf's asylum…
Once every twenty years, pack alpha Luther takes a new wife. On the day of Selection, Red ischosen. Just as her family always planned. Just as she always planned. Until she met Alex Plain.
Alex took Red to worlds she never imagined, where the ordinary is seen as magical, and the upright is abstract. With the help of this new friendship, Red begins to see a future for herself outside of the pack. But, unfortunately, Alex Plain came along too late.
Red is obligated to marry Luther now, and taken to live in the mysterious Ravenswood Mansion, where truth lies and the walls have eyes. What Red learns there about her alpha will ignite some burning questions—ones that, when answered, could undo the entire order of the pack:
What happened to all the children born there? Why hasn't this mansion left the seventeenth century? And where are all his previous wives?
Buy Links: Amazon US | Amazon UK | Amazon CA | Amazon AU | Barnes and Noble
Author Interview:

-->
1.

Where did you get your idea for your story?
That's a tough question. I guess it started with the cover idea (which I didn't end up using in the end) and a story of a girl named 'Red' formed from there. It quickly became a tale of Red Riding Hood, and then I scrapped that entire novel and wrote what we have now; same characters, different era, different set of circumstances. I tend to do that with most novels I write, so it's hard to say where the idea came from. Ha ha ha.
2.

What does your writing process look like?

What is your method of writing?

Do you know the whole story when you start?

Do you plan it all out before you start writing?

Or do you just start writing and go with it (seat of your pants writing)?

If you plan it out, how do you do that?

Outline, notecards, post-it notes, etc.?
Again, like the previous question, I have a pretty odd process. These days I plan a basic plot outline so I know where I'm going, and then tweak it from there. But the outline will be super basic, like: She meets [this guy] and then needs to do [this] before she gets to [that], so that in the end [this will happen]'. Once I have an idea of the story direction, I just write, and then go along with what my characters want from there, even if it changes the entire plot or I end up scrapping the book and starting again.
3.

Do you have a favorite author or genre of books?
Oddly enough, even though I write paranormal romance, I don't like to read that genre. I prefer plain old contemporary romance. But it seems like romance has a label these days and most people think that it means erotic books, but I like my books clean and heartbreaking, but with a happy ending. Nicholas Sparks never seems to let me down, and I've loved everything I've ever read from Colleen Hoover, but I don't really have a favourite author.
4.

How long have you been writing?
Since 2007, but I didn't start making a career of it until 2011.
5.

What tips do you have for aspiring writers?
Way too many to list here. Ha ha ha. I mean, we all know the basics, right?: If you have a dream, go for it; never read a negative review (and never respond). But I think my favourite piece of advice is: The only difference between a success and a failure is the failure to give up in the face of failure.
I'm taking a break right now and 'finding my voice' again, but then I'm pretty sure I'll work on this early-1900s fantasy romance. I can't say too much about it because I started writing it over a year ago and haven't been able to 'get into it', so I don't want to get anyone excited if I scrap this one and move on. But I am thinking about a Jason and Rochelle novel (characters from my Dark Secrets series).
7.

Favorites:

Movies/tv shows, social media site, music, food (writing snack)
Movies
: Ever After; Kate & Leopold; The Count of Monte Cristo; The Notebook; All LOTR and Hobbit movies. And so many more. I'm huge movie buff.
TV shows
… you shouldn't have asked that, ha ha ha: TVD; The Originals; The Tudors; GoT; Walking Dead; Outlander; Heartland; Reign; and I loved The Secret Circle and a few other awesome shows that got cancelled. And, again, so many more.
Music
: I love dark, moody, soulful stuff. Mostly alternative: Thirty Seconds to Mars; Muse; Birds of Tokyo; Birdy; Radiohead; Civil Twilight; Keith Urban; Luke Sital-Singh; Audioslave; Daughtry. I could go on for ever.
As for a writing snack, I avoid eating while writing because I put on stacks of weight and got too tired to write. Ha ha ha. So now I take breaks and eat protein-rich foods to sustain me while I work (Yikes, I sound like one of those health nuts! Ha ha ha). But, really, writing is everything to me, and giving my readers the best of me is my top priority, so I like to perform at my best. Kind of like an athlete. But this is Author-lympics. Ha ha ha
Thanks for having me.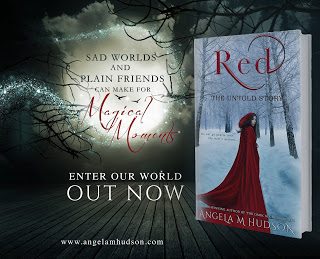 About the Author
: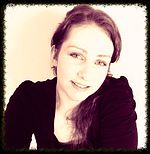 From the town that brought you Sam Worthington, the city that brought you Heath Ledger, and the country that gave you Chris Hemsworth, comes the AusRom TODAY Author of the Year 2015 and Best Established Author nominee AM Hudson.
This internationally successful author has captivated fans all over the world since her Dark Secrets series was released in 2011. Known for her character-driven novels and twisted plots, her epic stories will confuse you, draw you in, make you feel something, including a strong desire to slap the protagonist.
When she's not making people fall in love with her works, she spends time sorting a mountain of laundry for her four sons and drags shoelaces around the house for her Ragdoll cat Pudding to chase.
Mrs. Hudson loves a good chat about all things bookish, so come find her on Facebook at 'AM Hudson', and she absolutely loves readers that leave reviews.
Author Links: Website│Goodreads│Twitter│Facebook│Amazon Author's Page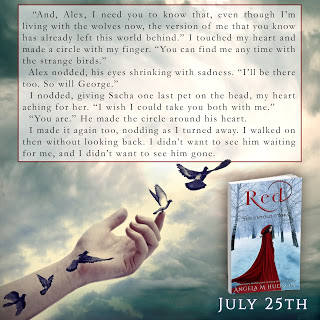 Giveaway
:
a Rafflecopter giveaway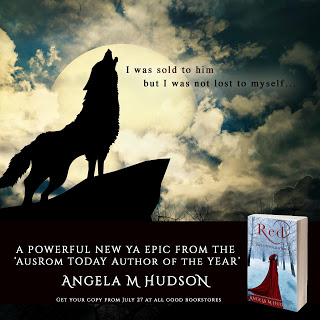 Blog Tour Organized by:
YA Bound Book Tours
Go
HERE
for the complete tour schedule.