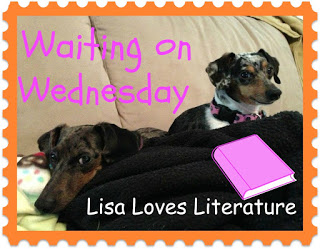 Waiting on Wednesday is a weekly event hosted by Jill at Breaking the Spine where we spotlight upcoming releases that we're eagerly awaiting. This week I've chosen another sequel to a book I really enjoyed, one that really hit my need to read as many fairy tale retellings as I can. The first one was A Wicked Thing, and you can read my review of it HERE. Now I'm just ready for the sequel, and hoping I can get the e-galley once again so I don't have to wait quite as long. Here is the blurb from Goodreads: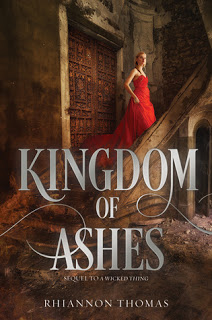 Asleep for a hundred years, awoken by a kiss, Aurora's life was supposed to be a fairytale. But since discovering that loyalty to the crown and loyalty to her country are two very different things, Aurora knows she can only dream of happily ever after. Once the enchanted princess, savior of her people, she is now branded a traitor.
Aurora is determined to free her home from the king's tyrannical rule, even if it means traveling across the sea to the kingdom of the handsome and devious Prince Finnegan—someone who seems to know far more about her magic than he should. However, Finnegan's kingdom has perils of its own, and any help he gives Aurora will come at a price.
As Aurora and Finnegan work together to harness her power—something so fiery and dangerous that is as likely to destroy those close to Aurora as it is to save them—she begins to unravel the mysteries surrounding the curse that was placed on her over a century before…and uncover the truth about the destiny she was always meant to fulfill.
Brimming with captivating fantasy and life-threatening danger, the sequel to A Wicked Thing takes Sleeping Beauty on an adventure unlike any she's ever had before.
I'm so ready to find out what happens next! To see if there is someone I really want her to be with and fall in love with. What book are you waiting on this week?
While you're here, there is still time to enter into my month-long Blogoversary giveaway HERE.
You can also sign up to participate in my 4th Annual September is for Sequels Challenge HERE.