We are absolutely thrilled to bring you the Cover Reveal for Dax Varley's BLEED!!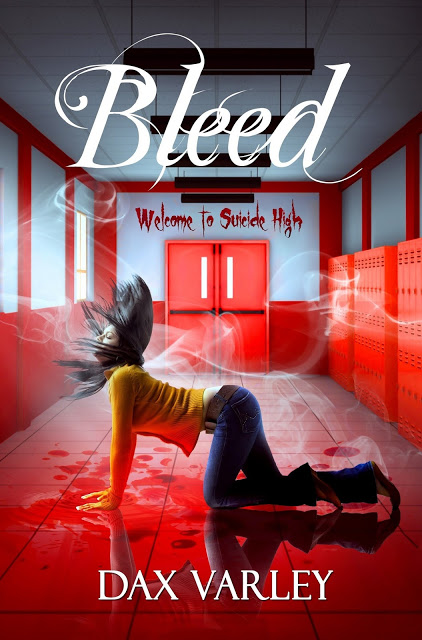 Bleed
Publisher: Garden Gate Press
Release Date: September 1st 2015
LIFE IS A NIGHTMARE for Miranda. Without knowing when or why, blood oozes from her palms – an anomaly that makes her feel like a freak. But her abnormality is now the least of her worries. She's just enrolled at "Suicide High." Three deaths in three months – one occurring just days before her arrival.
When she bumps into a cute boy named Jake, things don't appear so glum. Especially since Jake's a psychic who can predict the immediate future. But his gift of sight can't prepare her for the horrors that await.
Through Jake, Miranda meets three other extraordinary students:
Topher – who can heal by touch.
Sam – who eats the sins of the dead.
And Xyan – who speaks and understands all languages.
It's then that Miranda learns the secret behind why she bleeds.
When it becomes evident that supernatural forces are at play, the five determined friends team up. Now it's up to them to destroy the evil infecting their school.