The Sunday Post is a weekly meme hosted @ Caffeinated Book Reviewer. It's
a chance to share news ~ A post to recap the past week on your blog,
showcase books and things we have received and share news about what is
coming up on our blog for the week ahead. See rules here: Sunday Post Meme.
Last week on the blog:
My mini-reviews are going pretty well. It was nice having them all done for this past week ahead of time. Later today I'm going to try to get all of them done for this week. It was nice realize that I'm halfway done with the challenge as well. As much as I'm enjoying being a part of it, I don't always do some of the other memes I do because of it, and I do miss those.


This week on the blog:
A to Z Challenge: Q-V posts

Review: An Ember in the Ashes by Sabaa Tahir
Review: The Replaced (The Taking #2) by Kimberly Derting
Possible Reviews: Of Shadow and Stone by Michelle Muto or Be Not Afraid by Cecilia Galante
Trailer Reveal: Hold Me Like a Breath by Tiffany Schmidit
Cover Reveal: The Gatherers by Ashley Ehlers
I'm trying to sign up for less tours that I have to review the book, just because I have so many e-galleys to read I'm not getting to books I have sitting on actual bookshelves! I only work one night at the bookstore this week, so hoping to get a lot more reading done. I've got a few e-galleys I downloaded from Netgalley that I'm going to just give a quick feedback on as I had trouble getting into them, and that will hopefully help bring my percentage up on that site.


My Fit/Walking Goals:
I'm trying to work on getting back into shape, and I am a walker. I've got a Fitbit and so I'm using the steps on that until I get better/more time to walk. I'd like to get back to my 20 miles of walking a week. For now I'm walking when I can, and trying to get about 10,000 steps a day. Starting next week I'm going to post a daily update of steps on this post, as well as how many miles I walked. My 20 miles a week is separate from how many steps I get a day. While those steps from the miles count towards my daily step goal, the normal daily steps don't count towards my 20 miles. Does that make sense?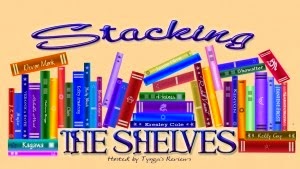 Stacking the Shelves is hosted by Tynga's Reviews.
It is a way for us to share the new books we have collected.
HI, my name is Lisa, and I'm a bookaholic. (I'll pause while everyone reading says "Hi Lisa"). I sometimes can't believe how ridiculous I am about books. It's like a serious addiction. There is no way I will ever get to all the books I have sitting in my house to read, yet I keep adding more! Anyway, here's the past week's additions.

Physical copies of books:



-->

I checked the first one out from the library. I've seen the sequel's egalley up somewhere and it reminded me that I'd wanted to read the first one. Hope to get around to it. The 2nd one was a strip cover from the bookstore, and I don't like this cover as much as the hardcover one, but it may make more sense for what it is about. And I found the third book at Half Price bookstore for less than half price, and I really need to finish that series!

For Book Tours:

Free ebooks: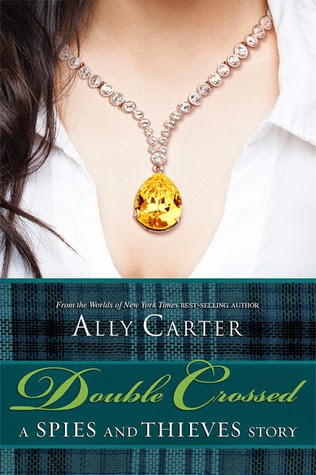 I haven't read either of these series, but this novella was free, so I thought maybe I'd try reading it and see if it got me interested at all in the two series.



E-galleys:
-->

Both are from Edelweiss. I've still asked the publisher for a physical ARC of Persuasion, because I got an ARC of the first book last summer at BEA and would like to have a matching set, but we'll see what happens!

Those are the things I added this week. What about you? What are your plans for the week? What have you added to your shelves? And don't forget while you're here to enter my month long giveaway that goes with my A to Z Challenge below!

a Rafflecopter giveaway