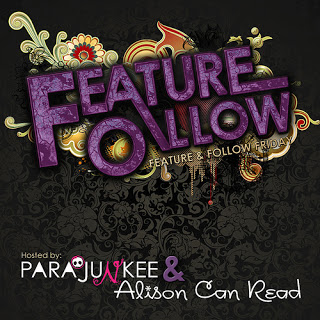 Feature and Follow Friday is sponsored by Parajunkee and Alison Can Read. The purpose of this event is to learn about the two featured bloggers each week, as well as to increase your own blog following by joining in on the fun! This week's question/activity is:


If you could only have ONE – one book – for the rest of your life. Don't cheat…what would it be?
I'm guessing that cheating would be saying I'd pick my Nook. So, hmm. That's hard! I would have to say, and I know many of you will groan, but I'd have to pick Twilight. It is a book I can read over and over. Or, maybe, no, that's it. One book. Wow, that would not be a happy life! I need more!
So how about you? What book would you pick?
While you're here, make sure you check out these other posts:
My 4th Blogoversary Giveaway: Which is only open for one more day! Don't miss out on a chance for a $40 gift card!
And, those of you who like to set reading challenges, maybe join my September is for Sequels Challenge. Not only do you get to set a challenge for yourself, you might win a $20 gift card as well! And the odds are good at the moment, only one person besides myself has signed up, so since I can't win my own contest, that means there are a lot of chances for others!