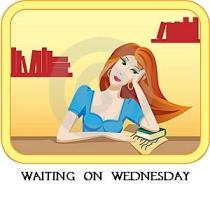 Waiting on Wednesday is a weekly event hosted by Jill at Breaking the Spine where we spotlight upcoming releases that we're eagerly awaiting. I haven't participated since last October! Wow! But then the last few months have been pretty busy. The book I've chosen this week is a sequel to a book that I can't believe took me so long to read! I'd been seeing lots about Legend by Marie Lu on other blogs early last year. And then I was lucky enough to get a copy when I was at BEA last summer, not autographed, but still. It sat on my TBR shelf until this fall, when it happened to be a nominee for my state's Library Association awards for middle grades, the Truman Award. And then, I picked it up, and couldn't put it down! I read it when I went to visit my sister in NYC in November. And as I finished it, I have a good idea it might be in the top 3 of the students' choices from the final list for next year, if not the overall winner. You can read my review of it HERE. Anyway, without further ado, here is the blurb about Prodigy from Goodreads.com: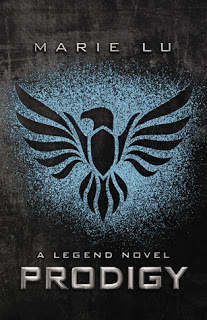 June and Day arrive in Vegas just as the unthinkable happens: the Elector Primo dies, and his son Anden takes his place. With the Republic edging closer to chaos, the two join a group of Patriot rebels eager to help Day rescue his brother and offer passage to the Colonies. They have only one request—June and Day must assassinate the new Elector.
It's their chance to change the nation, to give voice to a people silenced for too long.
But as June realizes this Elector is nothing like his father, she's haunted by the choice ahead. What if Anden is a new beginning? What if revolution must be more than loss and vengeance, anger and blood—what if the Patriots are wrong?






Sounds so good! And, share with me, what book are you eagerly awaiting this week?