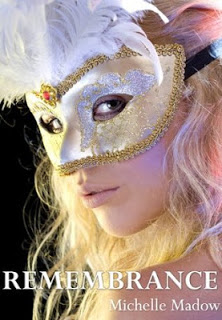 During my BEA 2012 experience, I did get to meet the author of this book. I'd heard of her books on several blogs, and knew what she looked like from following her on Twitter and such. And then the first day, for the Blogger's Day of the convention, she was standing in line behind me waiting to get it!! I turned around and asked her if she was who I thought she was, and I was right. She was really nice, and even talked to me for a little bit, and let me join into the conversation with her and her friend. I only wish I'd asked to have my picture taken with her at the time so that I could share that in this post, as well as adding it to my Hall of Fame photo album on Facebook, and I think I may even start scrapbooking all my author meetings and pictures, and I'm not really into scrapbooking.
But anyway, on with my review of the book. After my yearly review at the bookstore where I work part time, the manager who reviewed me said that my knowledge of YA and teen books was really good, and that I should always order in books I thought would be good sellers. Well, since I'd never seen Michelle's books in the store, I looked in our computer at work, and found I could order both the first and second book in the Transcend Time Saga. So I ordered them in. And then of course I purchased one of each for myself. While I had some e-galleys I needed to get read on my Nook, one day I decided it would be easier to carry a physical book around with me on my errands instead of worrying about leaving my Nook in my car. So I took Remembrance with me. It had a good start, and hooked me right away! When I got home that evening, I intended to move back to reading the e-galley I'd started, but unfortunately Adobe Digital Editions had decided to no longer authorize my Nook. So I didn't have the time to mess around with that, so I just continued reading Remembrance.
I love the idea that the author was inspired from seeing a video. In this case it was from the Taylor Swift music video: Love Story. Which, by the way, I love that song anyway! I've never seen the video, but intend to go watch it after I finish my review! The main character is Lizzie. She seems to have an almost perfect life. A great best friend, and one of the most popular boys in school as her boyfriend, a soccer star, and they've been dating for a long time. But this year, with his being a co-captain of the soccer team, he seems to have changed, so there is trouble in that paradise. A new guy, Drew, transfers to their school, and from the moment he walks in the door, Lizzie feels a strange connection. Now, I'm not a fan of the whole "insta-love" thing, but this isn't necessarily done like that. He's a cute guy, so I'm okay with instant physical attraction, that's just real. But the connection she feels is just at first that she knows him, and she doesn't of course, at least not in this lifetime. Soon Lizzie begins having memories or images popping into her head from a time period similar to the book she's reading for her class, Pride and Prejudice. And Drew seems to feel the connection too. Or something. But, Lizzie is dating Jeremy, problems or not. And her best friend Chelsea has her eye on Drew from the first day. And Lizzie can't hurt her best friend. But things keep happening, and it seems more and more that Lizzie and Drew were meant to be together. Despite Drew trying to keep them apart for some reason, and the fact that there are other people involved.
The story is really good. I like the way it works. That Lizzie and Drew don't really ever cheat on their significant others until they are officially broken up, and even then, it doesn't really go far because they want to be honest with Chelsea before they go public. Really the story seemed realistic, I can see people acting the way the characters did. My only complaint, and I only mention it because it stuck out several times, is the use of one word. Smirk. Nothing wrong with the word. It is a very good choice for figurative language. A "showing" word as we might say in my Communication Arts class that I teach. BUT, I feel as if it is used a lot in this book. And once or twice, it is used in a situation that I don't think it fits that well. But hey, what do I know? I can't even finish any of the stories I've started!
If you haven't read it, read it soon! The 2nd book was really short, I was kind of worried it was maybe just a sampler, but from what I read in the back of this book, it was just a short story. So now I'll also be needing to get the 3rd book, although I don't know that I can order it in to my bookstore. So may have to order it online.