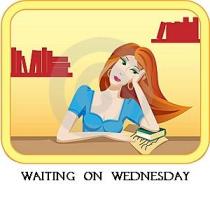 I haven't done this in a month or so, and since I'm on spring break I decided I'd better jump back on the Waiting on Wednesday train! This is a weekly event hosted by Jill at Breaking the Spine, where we spotlight upcoming releases that we're eagerly awaiting. I've actually been concentrating on doing so much reading lately that I haven't really thought about what books will be coming out soon. So I got onto Goodreads.com and went to the list of books for Can't Wait Books of 2012. And did some looking. I came across this title. Something Strange and Deadly by Susan Dennard. It has zombies, which I mentioned in my last review as a new book topic I've become a huge fan of. And the cover is beautiful as you can see, something not often found on zombie books. Here is the synopsis from Goodreads: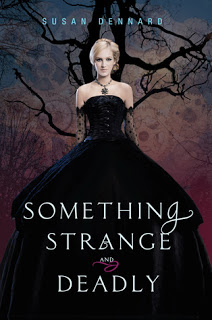 There's something strange and deadly loose
in Philadelphia…
Eleanor Fitt has a lot to worry about. Her brother has
gone missing, her family has fallen on hard times, and her mother is determined
to marry her off to any rich young man who walks by. But this is nothing
compared to what she's just read in the newspaper—
The Dead are rising
in Philadelphia.
And then, in a frightening attack, a zombie delivers a
letter to Eleanor…from her brother.
Whoever is controlling the Dead army
has taken her brother as well. If Eleanor is going to find him, she'll have to
venture into the lab of the notorious Spirit-Hunters, who protect the city from
supernatural forces. But as Eleanor spends more time with the Spirit-Hunters,
including their maddeningly stubborn yet handsome inventor, Daniel, the
situation becomes dire. And now, not only is her reputation on the line, but her
very life may hang in the balance.
Sounds really interesting to me. How about you? What are you eagerly waiting on this week?