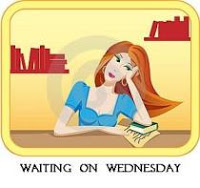 Waiting on Wednesday is a weekly event sponsored by Jill at Breaking the Spine. This is where we share the books we are eagerly anticipating the release of.
This week I've chosen Fear (Gone Series #5) by Michael Grant. I first learned of this series when I was reading for the Truman nominees a few years ago. I was hooked and begin burning my way through them. And these are some thick books! But really quick reading, hard to put down. In the series all adults have disappeared, basically anyone above a certain age. Turns out that whatever did happen, the town is now inside a giant dome and they can't see what is outside. And when the kids turn that age, they can, but don't always have to, disappear as well. Inside the dome there are monsters and of course there are kids who are "bad" in the Lord of the Flies way almost. So here is a synopsis of this book from Goodreads:
This is a blood-pumping, white-knuckle sci-fi thriller of epic proportions. Night is falling in the FAYZ. Even though it's been nearly a year since everyone over the age of fifteen disappeared, the sun has continued to shine on the kids of Perdido Beach. Now, though, the gaiaphage has blotted out the sun and plunged the FAYZ into perpetual gloom. Divided and dispirited, the survivors face their greatest enemy yet – the darkness of their own minds …


I can't wait to read this and continue on with the story. What book are you eagerly awaiting?