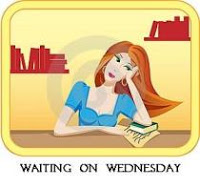 Waiting on Wednesday is hosted by
Breaking the Spine
where bloggers spotlight the upcoming releases they're eagerly anticipating.
I've had this book planned to use on a Wednesday since last week, but was too busy to get it done. So here goes.
I've really enjoyed the Maze Runner series by James Dashner, both the first and the second titled The Scorch Trials. I was extremely excited when I found a date for the third and final in the series, called The Death Cure, supposed release date October 11th, 2011.
In this, Thomas has been captured or taken in by Wicked. He knows not to trust them, but the games are supposed to be over. Supposedly they can cure the Flare using one more test from the Gladers. Thomas has remembered more about before all of this, and so wonders if all this is going to really be a cure. It is called the death cure because the Flare kills eventually, but is the cure itself more dangerous than the disease?
I, for one, look forward to seeing where this is going. The 2nd book was good, but lots of things that were very confusing. I'm ready for some answers. Unfortunately I cannot find a picture of the cover to share yet, so no picture for now.