Waiting on Wednesday is sponspored by Breaking the Spine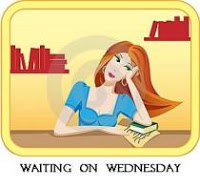 where we discuss books we are eagerly anticipating.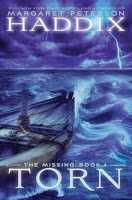 I saw the ad for this in a recent Shelf Awareness newsletter and just keep forgetting or getting too busy to blog about it on Wednesdays. I've really enjoyed this series since I read the first one as a possible Mark Twain Book award nominee a couple years ago.
Where we left our main characters was on their way out of Roanoke in 1600, now Jonah and Katherine are in 1611 right before a mutiny on Henry Hudson's ship. This series is the story of children who were kidnapped out of time periods right before they would die and then adopted to people in the future. They are now trying to go back to their original time periods to fix history. And we just left one at Roanoke Island.
I know this is a really short blog, but this is a great series that I've blogged about before, so go check it out!