I've walked past these books in the teen section at the bookstore I work at for years. The covers always drew me in, and I did pick them up, and thought they sounded interesting, but just never got around to reading them. I once again have the Nook checked out from work, and so, decided to read them all in a row.
The first in the series is called Wake. Our main character is Janie. She lives in the poor part of town with her alcoholic mother. Next door is her best friend Carrie. Carrie is also friends with one of the snobs in town, Melinda, and often will have all her friends together. The funny thing about Janie is that she gets sucked into people's dreams. It's not a choice, if someone near her is asleep and dreaming, she can't do anything as she gets sucked in. She passes out and is stuck until they wake up. There is, of course, a cute boy named Cabel. Cabel has kind of a bad boy rep, drugs, kind of poor looking, until this year. He's got a new haircut, and all the girls are taking notice, although Cabel really only has eyes for Janie. At the retirement home where Janie works, she gets sucked into one of the women's dreams one night, and finds out that woman also goes into people's dreams. And Janie learns something about how to help herself get out of dreams, and how to try to help people in their dreams. It turns out this woman, Mrs. Stubin, helped the police with her talent in the past, and soon Janie will get the chance as well.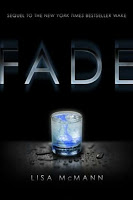 The second in the series is called Fade. In this book, Janie and Cabel are an item, but are unable to show this in public. Cabel is still working as a "narc" trying to solve a drug ring. And Janie and Cabel are called in on another case, supposedly there is a teacher at the high school that is slipping date rape drugs into girls' drinks and raping them. Janie thinks she's figured out who the teacher is, and the Captain, their police boss, asks Janie to be bait. Cabel isn't happy with this, he wants Janie to be his safe, he wants her safe. Cabel's had a rough life just like Janie. His father set him on fire when he was younger. Janie also soon learns that going into dreams saps her of her strength and really makes her lose weight. So Cabel tries to help her by always being there with a protein bar or food, and keeping an eye on her during study hall when students tend to sleep and suck Janie into their dreams.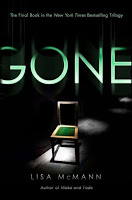 The third and final book in the series is where Janie learns what will happen to her as time goes on and she continues going into people's dreams. She learns from notes that Mrs. Stubin left behind that she will go blind. Something Cabel has figured out and gets her glasses. She also always goes numb for awhile after a dream. Mrs. Stubin says that eventually she'll also lose her hands, they'll become all curled and shriveled up and and useless. In this book Janie also meets her dad, well, not exactly meets, he's in a coma. It turns out he suffered from the same issue, and he chose to solve it by living isolated, even though it meant he disappeared from Janie and her mother's life. So this book is about Janie trying to determine which future she wants. To stay and continue the work she's doing, but eventually end up blind and crippled. And each night she's living Cabel's dreams, where she can tell he's not sure about if he can handle this. The other future is to go isolate herself and maybe live longer without the crippling effects. However at the end, Janie learns the choice may not be quite so simple.
This was a great series. Each book was about 118 pages or so, so quick reads. But it wasn't just quick because it was short, it was quick because it pulled me in and I just didn't want to put the books down. I am so glad to have a new series to recommend at the bookstore and at school to my students!