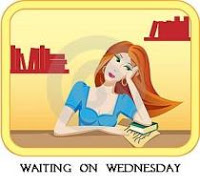 Waiting on Wednesday is a weekly event hosted by Jill at
Breaking the Spine
where we spotlight upcoming releases that we are eagerly awaiting.
My choice this week is one I'm very excited about! I love the Thursday Next series by Jasper Fforde. I was looking at our SOS (Strict on Sale) list in the computer at the bookstore I work at this last Saturday night and was pleasantly surprised to see this book pop up! This is the 6th in the series, but I'm a little concerned that I haven't read the 5th. I don't have a copy of it, but I have it marked as read on Goodreads. So, it's possible that it came out in hardcover, and I just checked it out from the store, and was waiting for it to be in paperback, since I own all the others in paperback.
This is a neat series about detectives who go into books and solve mysteries. In fact, I read Jane Eyre for the first time because of this book. I don't quite know exactly how to explain this strange world, but you can read about it at the author's website:
http://www.jasperfforde.com/
. In this 6th book there is about to be a genre war, and it is Thursday's job to try to prevent it. Thursday is our main character, she was once a detective for Jurisfiction. She also has written about her adventures, and now her written Thursday is asked to solve a mystery within a book. I think it will be neat to get into fan-fiction within this story. But, in order to prepare, I'd better find book 5 and make sure I've read it.