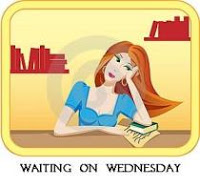 Waiting on Wednesday was created by Jill over at
Breaking the Spine
. It's a weekly post for you to share what upcoming books you can't wait for.
I was having trouble coming up with books for the Waiting on Wednesday post, so I decided to so some Strict on Sale book research at the bookstore last week and I was sooooo excited to see there is a new book in the Shopaholic series!
In this book Becky has now been a mother for a little while, and still enjoys shopping, for the baby now. They're still living with Becky's parents while they try to buy a house. The financial world is in a bad spot, which means Luke is not happy. Becky decides to throw a party, on a budget of course, and this is where the big drama is supposed to go in. Obviously, can she stay on a budget? And can she arrange a party, that isn't quite as crazy and extravagant as she is? And it seems her shopaholic ways have been passed on to the baby Minnnie, leading to another set of problems. I am so excited for this, it is supposed to be published September 21st.